Introduction
Google workspace is a cloud platform created for collaboration work. Large and small organizations use this service as it's a cloud service. All the data in the workspace is saved in a cloud, people can collaborate with the files created anywhere. Workspace made much integration in the workspace that is useful for the application users. Let us see about the top and best google workspace integration. Many top companies integrate with google workspace and share their operations. SAP, Adobe creative cloud, Zoom, Webex, and Pexip are some of the top companies integrated with google workspace.
Integration of SAP with Workspace
SAP is the world's most used ERP system. Google workspace integrated with SAP S/4 HANA to give seamless data transfer. SAP S/4 HANA users access the workspace applications from cloud ERP. Also, the data from the EPR system is easily edited and shared by the workspace applications. Comments posted in Google docs directly from the SAP. Data entered in the SAP can be verified or changed by anyone using sheets.

Benefits of SAP integration
The data is exported from SAP SAP S/4 HANA to Google sheets.
Import the data from Google sheets to SAP SAP S/4 HANA.
Export SAP UI Tables to Google Sheets
Collaborate with people to edit, comment, and add data to google files.
Workspace with Adobe Creative Cloud 
A creative cloud is a group of applications and services that provide access to the collection of adobe software. Creative artists use adobe creative cloud for their design. Adobe XD tool is integrated into the flutter. Developers can create apps on XD and convert them into flutter code. Adobe creative cloud is connected to Gmail to share links with teams. Creative Cloud users search their assets, and creations without leaving Gmail. Further the integration of creative cloud with docs and slides to share their work, and access to creative cloud libraries. Adobe creative cloud extension is available in chrome.
With the integration of the creative cloud and workspace following things are done. Search creative cloud to find the following
Assets
Libraries
Creations
Save attachments
Attach link previews to synced files

The applications included in the adobe creative cloud are
Photoshop
Illustrator
Lightroom
Indesign
Premiere Pro
After effects
Google meets interoperability with Zoom 
Google workspace is used to collaborate with colleagues anywhere. Video conferencing is the need of the hour because video meet is common. Many institutes follow different video conferencing apps for meetings. Zoom is a popular video conferencing application used by organizations. Google meet and zoom interoperate with each other. The other video conferencing applications such as cisco Webex, and Pexip integrated with google meet. Zoom rooms can join with the google meet meeting and vice versa.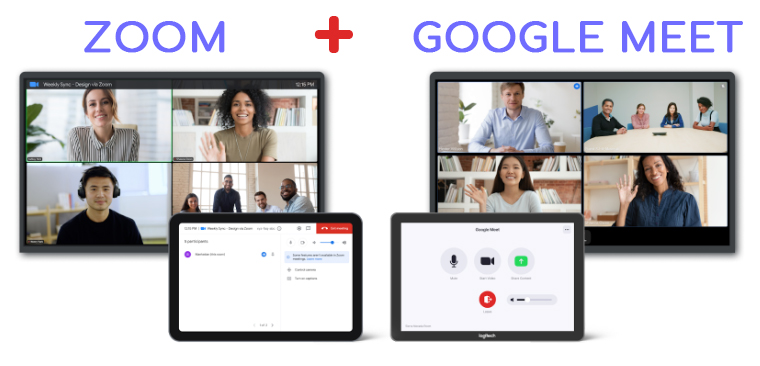 The video conferencing applications which were integrated with google meet are

Workspace integration helps users to improve their collaboration and productivity. Google workspace is formerly known as G-Suite. We offer services like web & domain hosting, bulk SMS services, web designing, and website development. Get the latest google workspace productivity details here.  Get the above services from us and if you need further details check wth us.