Introduction 
Mail is an integral part of a business and an individual's work.  Daily thousands of emails are sent between colleagues and clients through their office. Individuals are also sending emails to their friends and family. Emails have day-to-day life applications. Google workspace offers many business versions of apps. Gmail for workspace includes additional cloud storage. Extra features for the users are available based on the plan. Gmail daily life usage tips are provided here.
Use Gmail keyboard shortcuts   
Shortcuts are helpful for users. Using shortcuts helps users to save time. The Gmail app consists of many shortcuts. Use the shortcuts and do your task in no time. First, turn on the keyboard shortcuts and use them. See all the shortcuts in Gmail.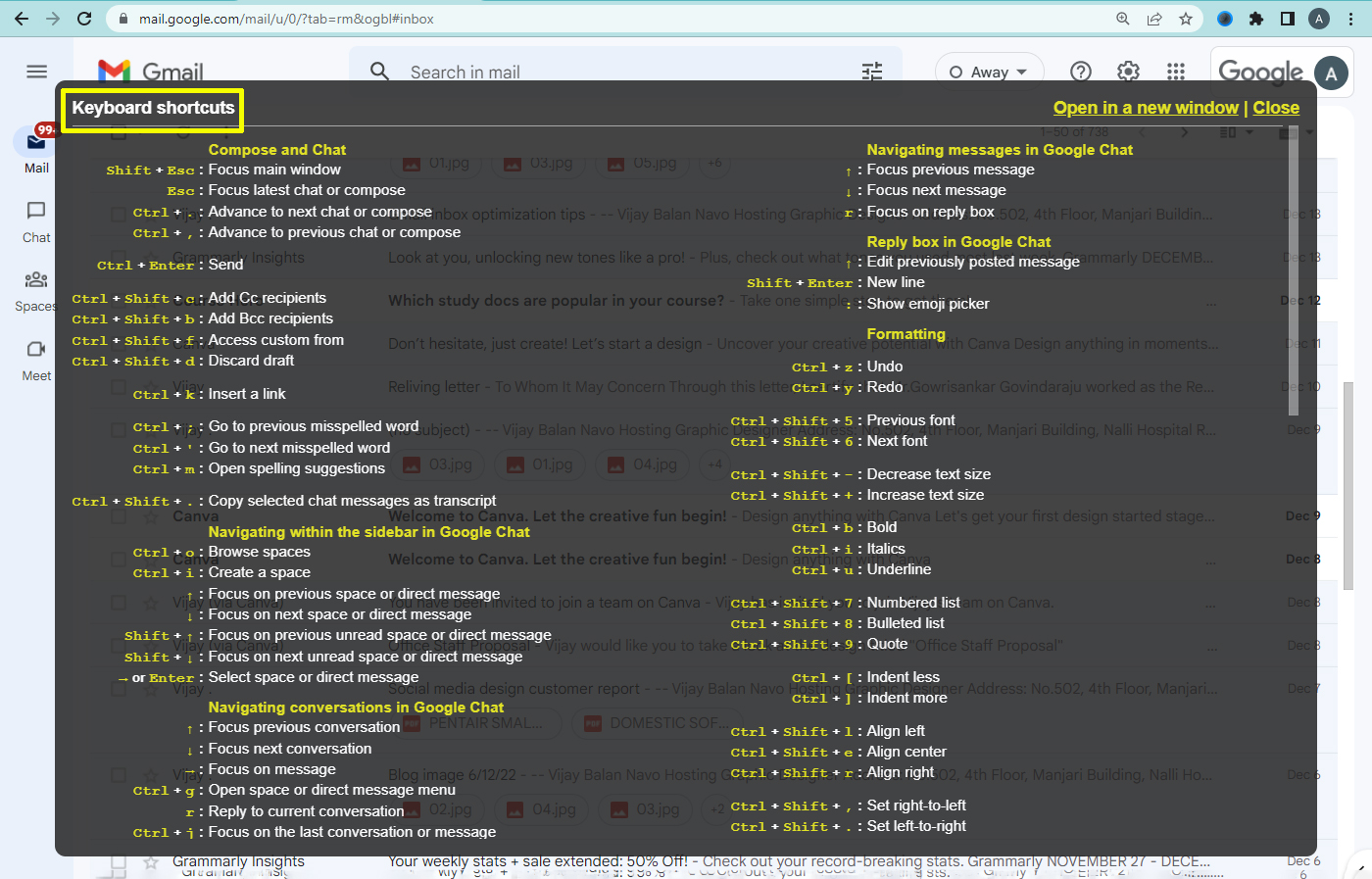 Turn on Gmail keyboard shortcuts 
Open Gmail.
Go to settings > See all settings.
Under the general tab, find Keyboard shortcuts.
Turn on Keyboard shortcuts.
Finally, save changes.
How to see all the keyboard shortcuts
1. Hit the 'shift+?' button to see all keyboard shortcuts.
2. Enable or disable the shortcuts.
Manage multiple Accounts in Gmail
Managing multiple accounts is a nice feature in Gmail.  It helps you to switch between two or more accounts easily. Using this option you can switch between accounts without signing out.
How to manage multiple accounts
Click on the profile image.
Select add another account.
Sign in and fill in the details.
Click on the profile pic again.
Keep switching between accounts.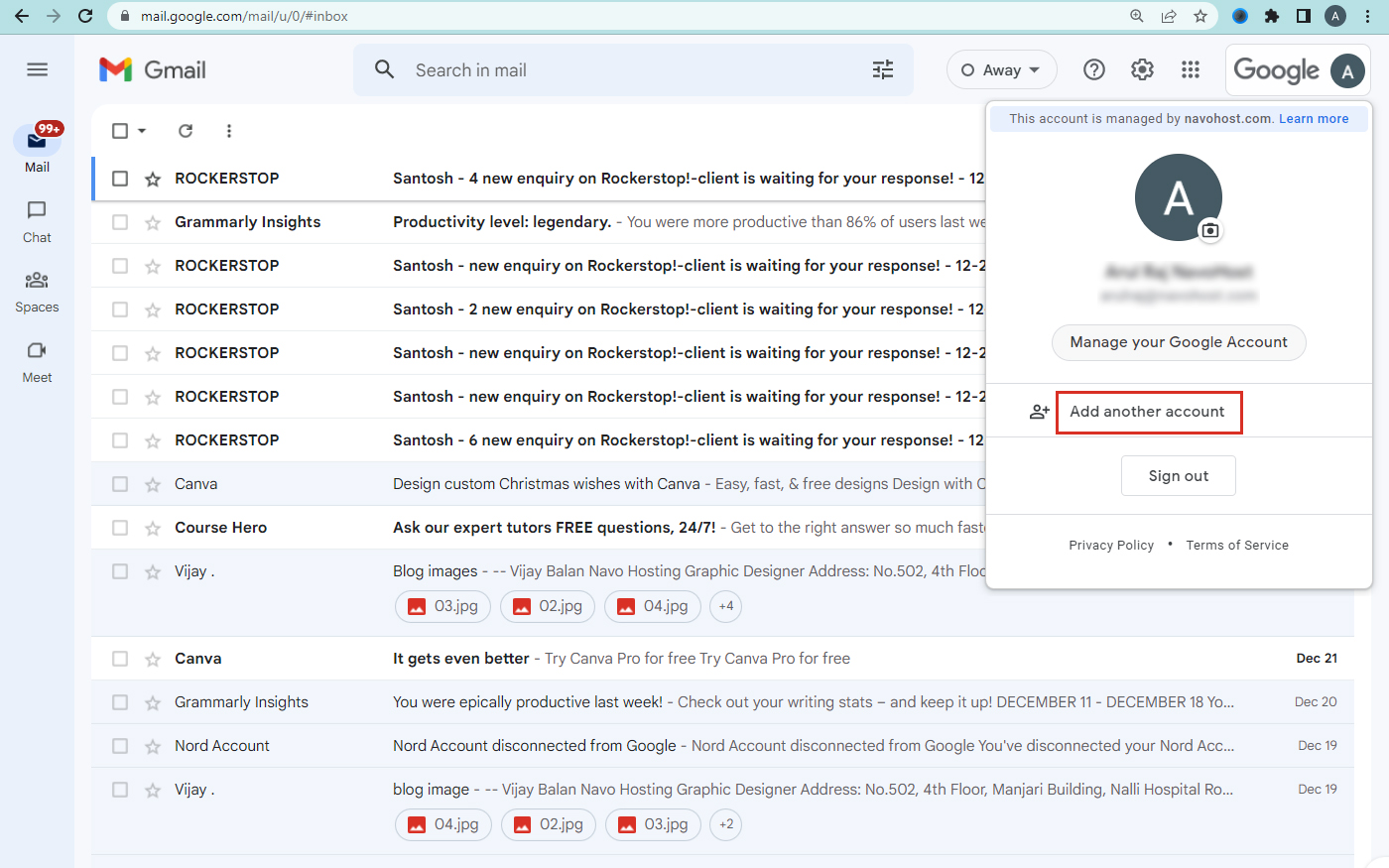 Schedule messages in Gmail
Scheduling messages is helpful for users who want to deliver mail at a particular time. If the sender has another work or wants to leave for a vacation, they can schedule a mail early. You can select a date and time from the option to schedule a particular mail.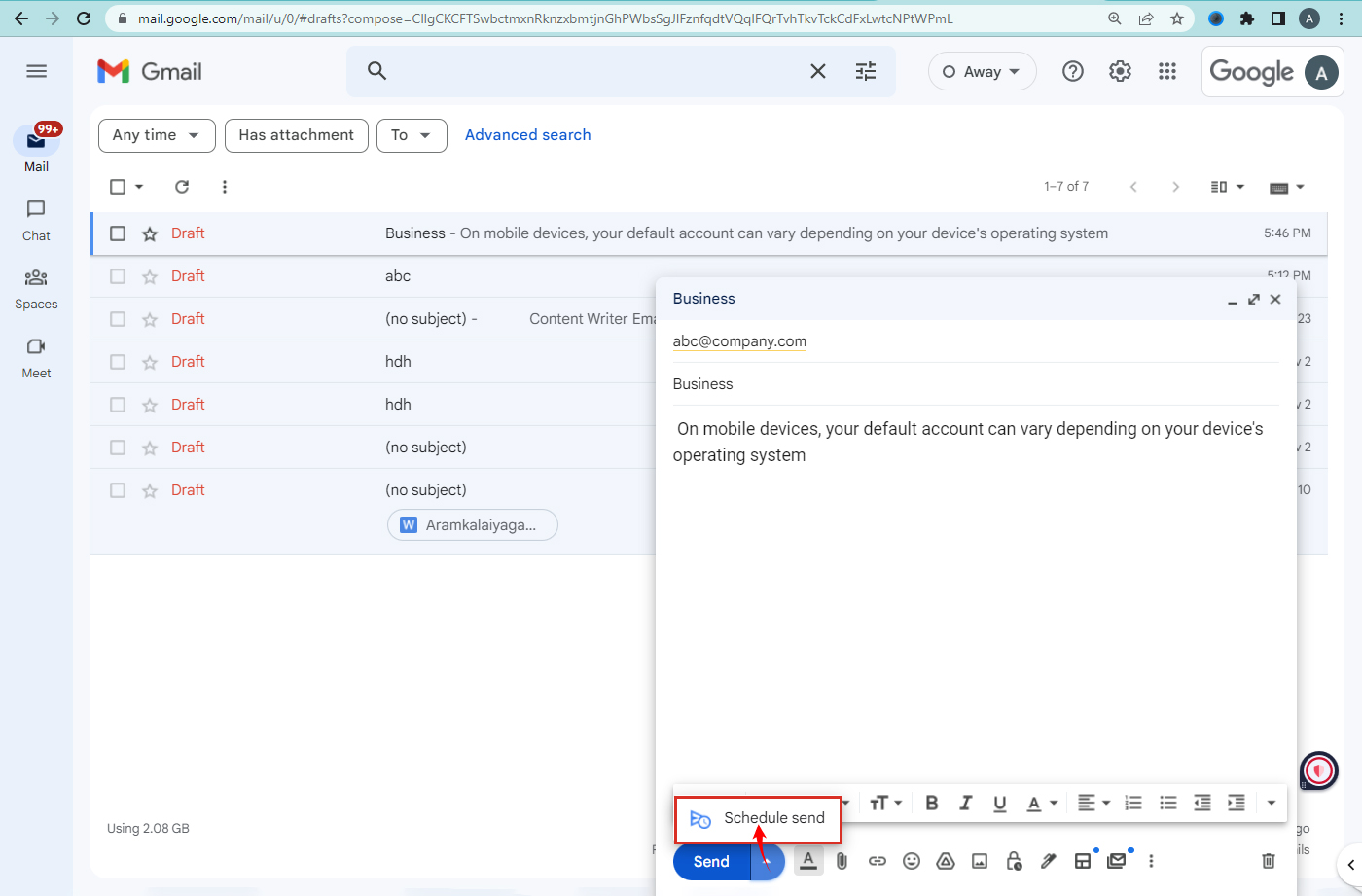 Steps to schedule a message
Start composing a mail.
Go to the drop-down menu near the send button.
Click the schedule send option.
Pick any of the options or Click pick date and time.
Hit the 'schedule send' option.
Mail will be scheduled.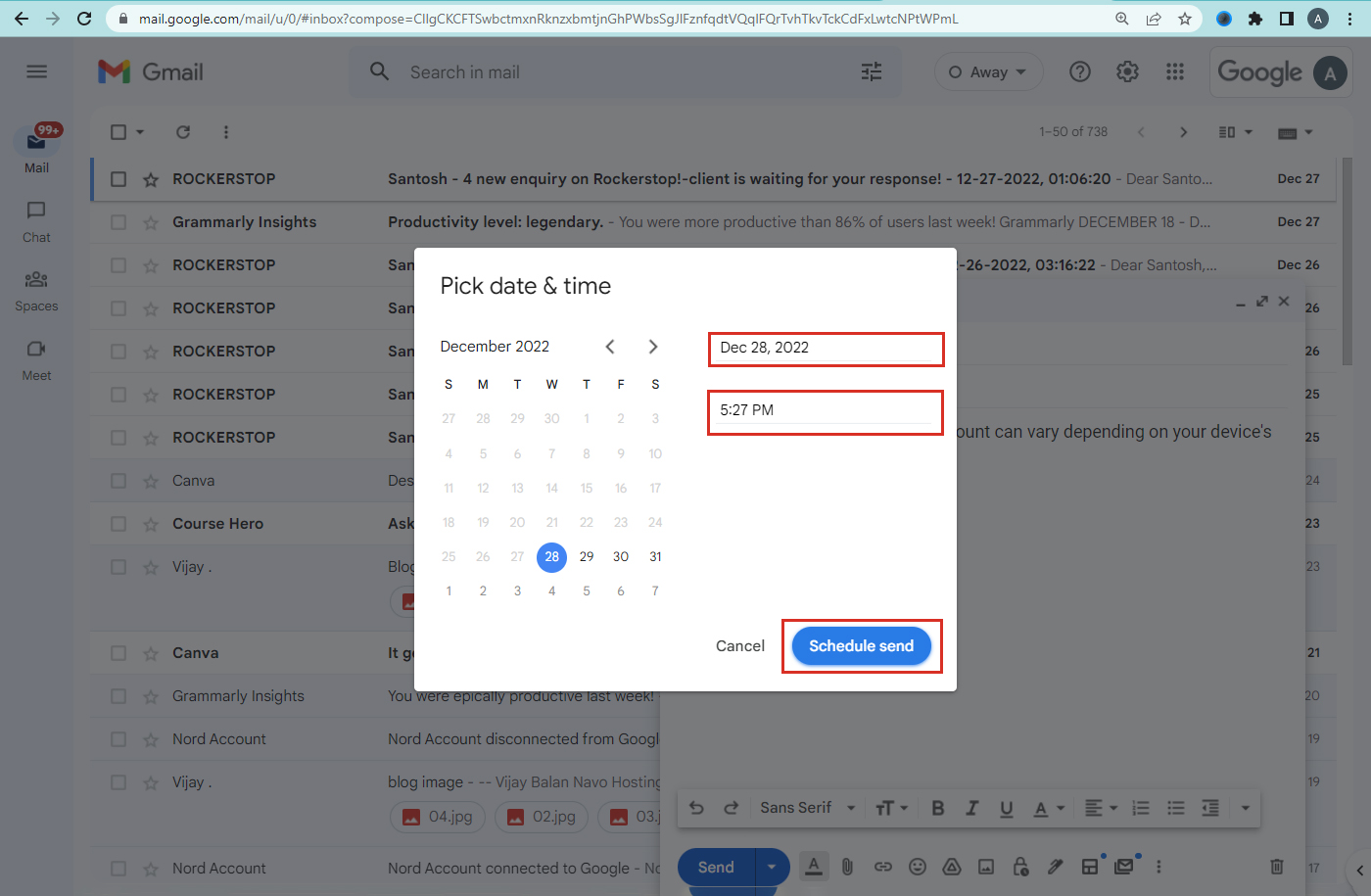 Use confidential mode
In confidential mode, you can control who can see the mail you send. It can also set how long a person can view the message. The expiration date can be set by the user in confidential mode. The passcode can also be set by the user. The recipients cannot forward, copy, print, or download the mail.  Google workspace admins and vault users view this message.
Steps to use confidential mode
Go to compose mail.
Fill in the subject and mail content.
Go to the Toggle confidential mode.
Set the expiration date.
Select SMS passcode or No SMS passcode.
Click the save option.
Content expiration message will display.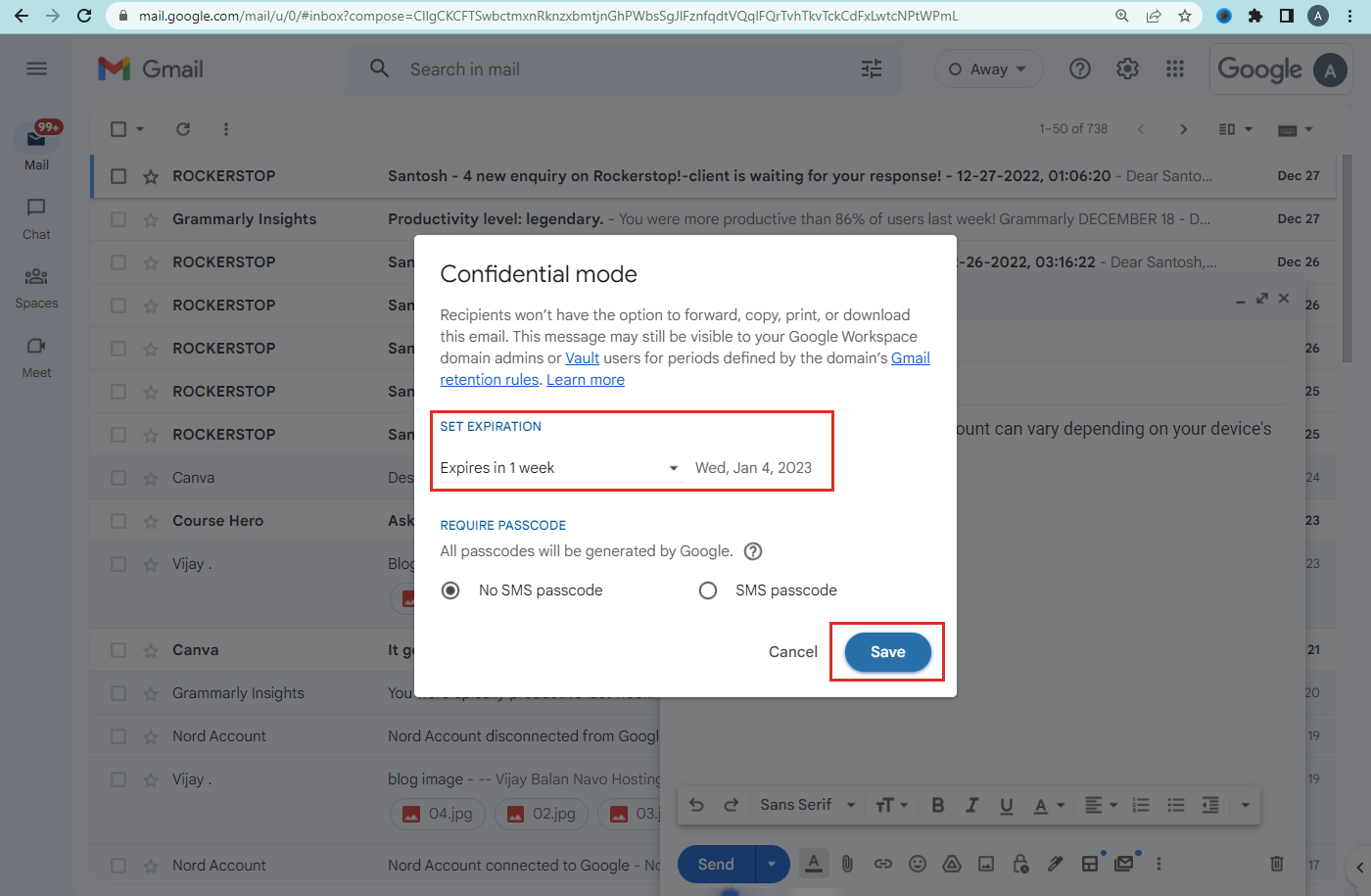 Protect your mail from Spam messages
Business emails are sent by the clients to the users. Apart from regular emails, many spam emails are received by the mail owners. Spam emails consist of phishing links, and other malicious links, marketing messages. To stop receiving emails, you can block the emails in your inbox. The blocked emails are sent to the spam folders.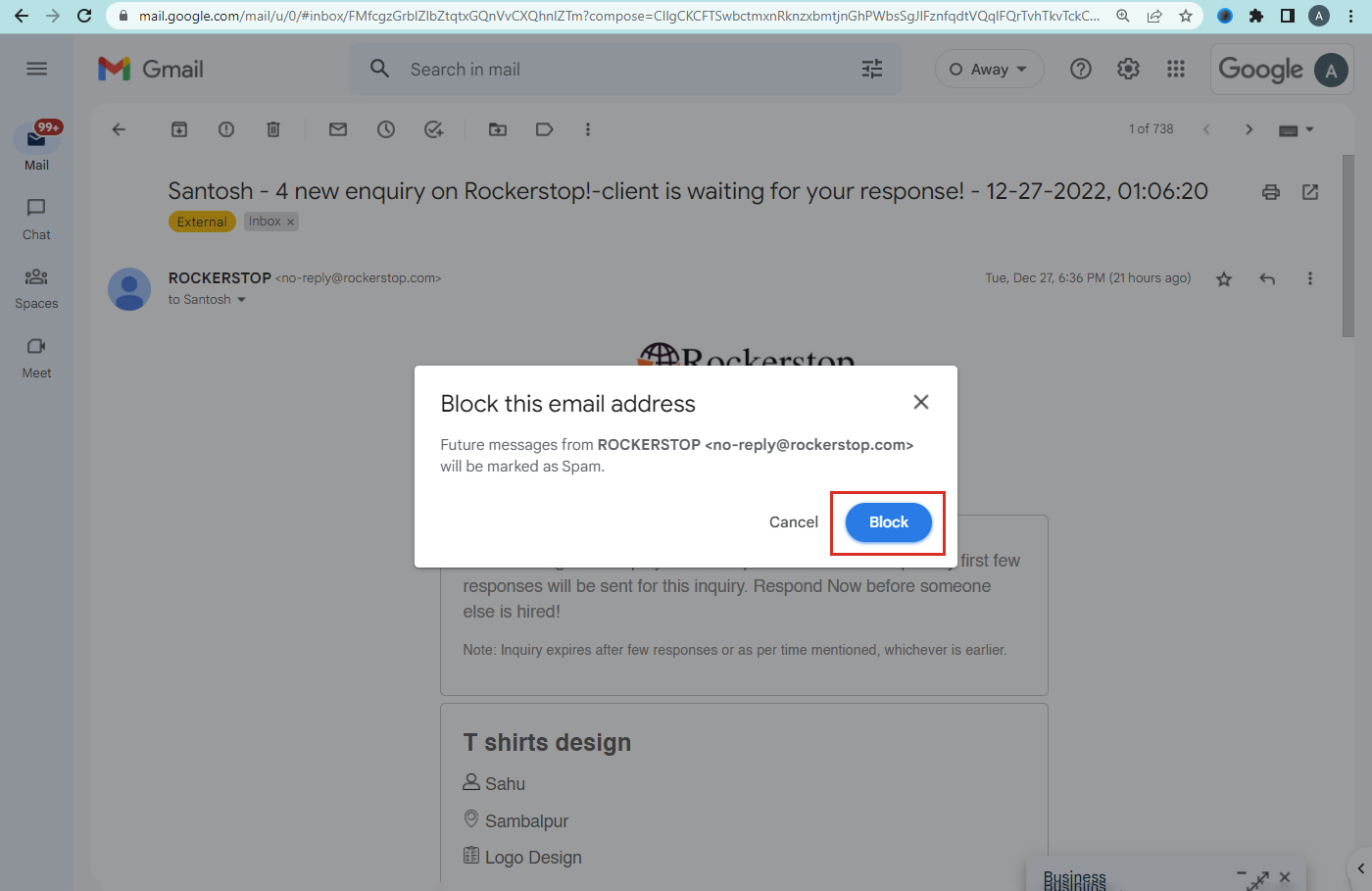 Steps to block individual senders
Go to the three dots in a spam mail and click it.
Select Block user.
The individual user is blocked.
Google workspace's recent updates and news are available here for the users. The following Services are offered by us.
Google workplace
Domain & Web hosting
bulk SMS
web designing
To get more details about google workspace, domain and web hosting, and web designing contact us.