Introduction
Forms are fillable documents that are physical or Online. Google Forms are to fill in the required information. Forms helpful in recruitment, government services, schools, and colleges to get feedback forms. Google workspace offers google forms to users. Forms are created based on the google form templates as new forms. Let us see how to create forms and other options in google forms. Using google forms you create a form, set a theme, ad an image, add editors, and share your form with collaborators. Steps to create, edit, and share forms are provided below.
How to create a New Form
If you want to create a new google form, add the questions you need to ask the user.
First, visit the google forms site.
Start a new form by clicking the add new symbol.
A new form was created.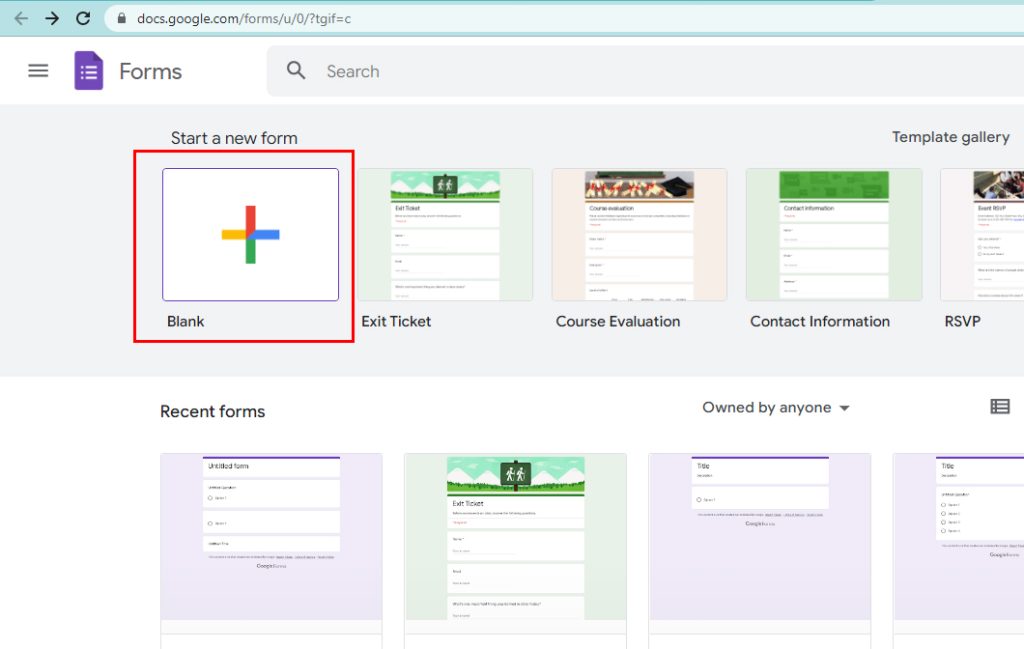 Steps to add a title to form
Go to Google Forms.
Create a form using the blank form.
Give the form a title.
Add the Title Description.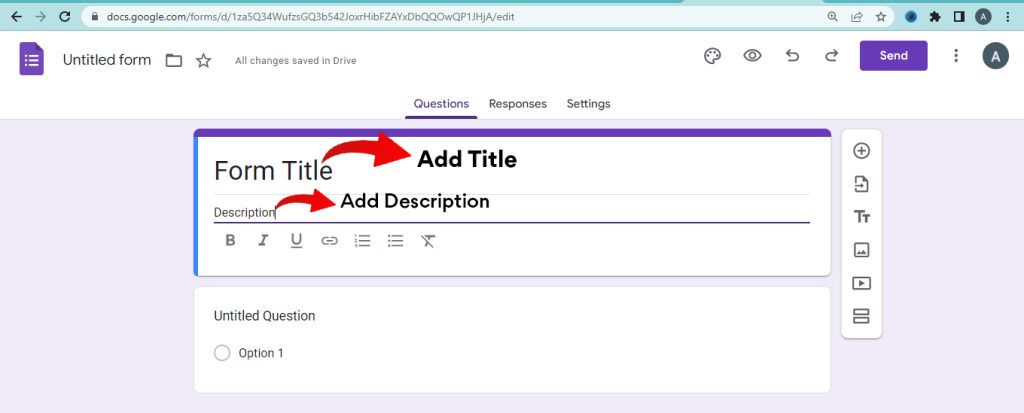 How to Add a Question & Answer
Type your question.
Select the answer options as Short answers/ Paragraph / Multiple choice / Checkboxes/ Drop-down / Linear scale / Multiple choice grid/ Check box grid / Date / Time in the right corner.
Click the send button.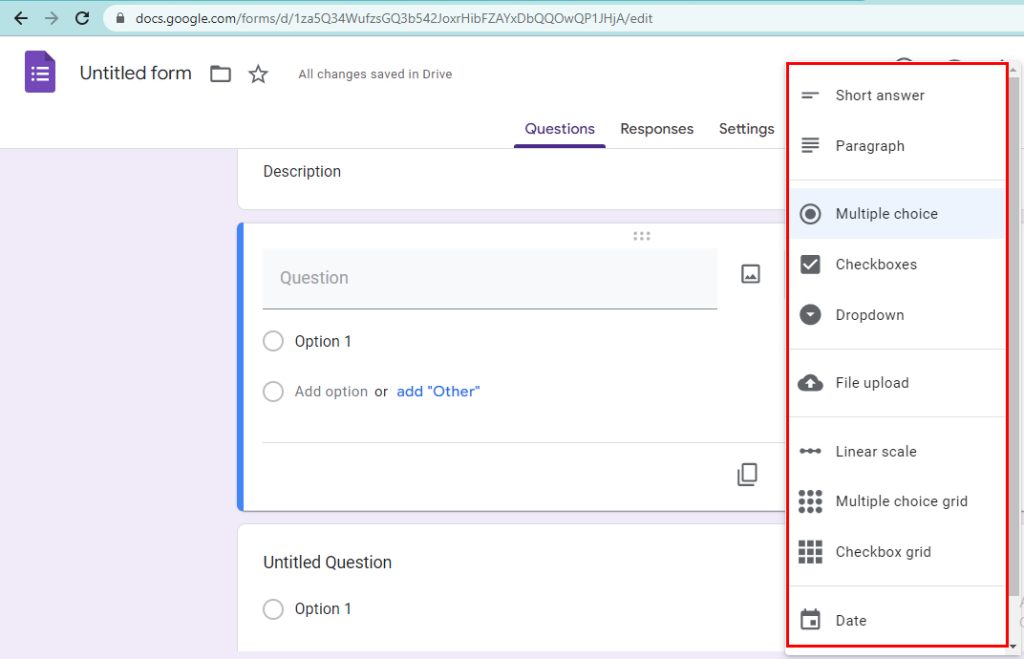 Steps to set a theme to a form
The theme adds a nice look to the forms. Select a form theme from a list and add fonts to the google form.
Click the theme button.
Select the fonts & font size for the Header, Question, and Text.
Your theme and font set.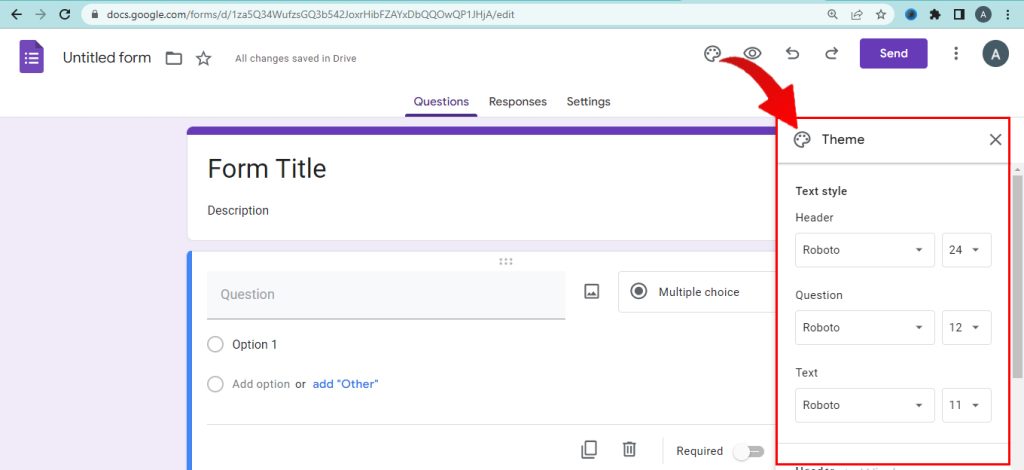 How to create a form using a Template
Google forms have many templates in the gallery. Choose one of the templates and start working on the form.
If you want to use any form template, use the templates.
Click on the templates.
Fill in the respective fields.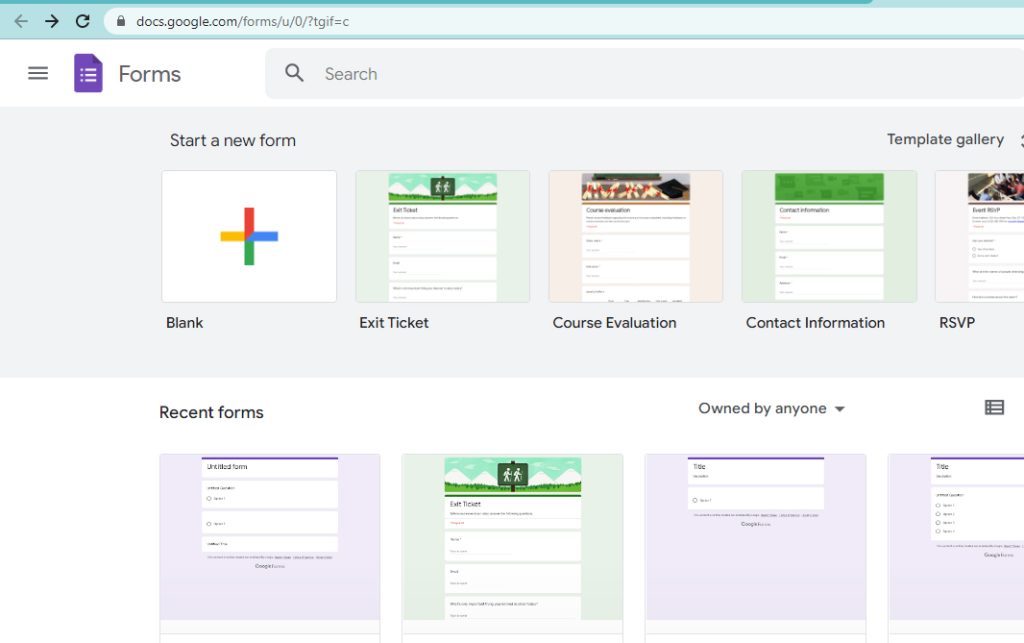 How to add an image to the form header
Images added to the header of the forms. Upload it to google Forms from your computer.
Click the header image option.
Choose an image.
The image is uploaded.
How to add color to the Form and Header
First, go to the color option.
Choose a color.
Color of the question changes.
Choose the background color option.
Select a color.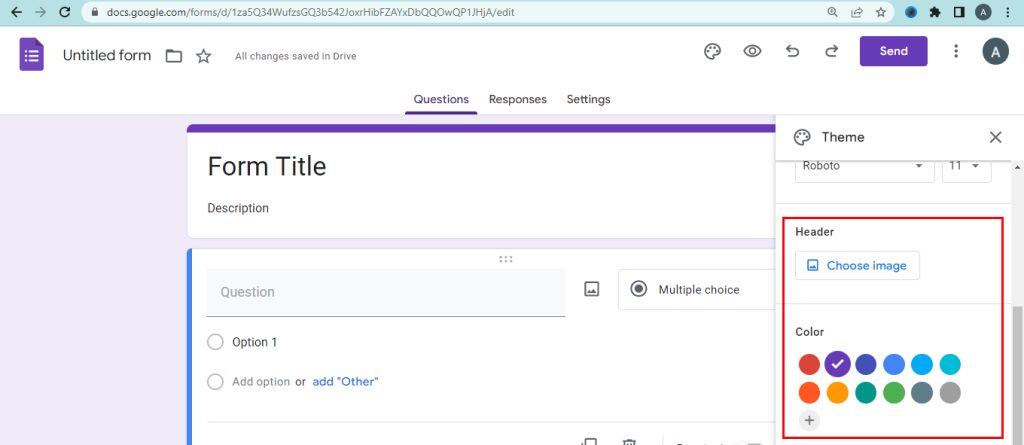 How to share forms with Collaborators
After creating your forms, you can share the google form with collaborators. Google forms shared with collaborators. Add some people and groups to the forms as editors.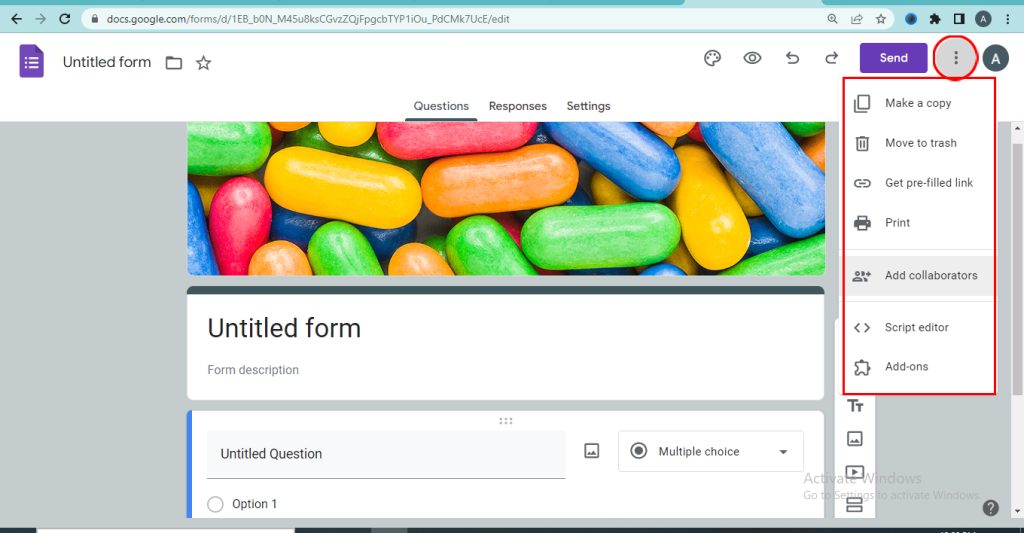 Steps to Add editors to your form
First, open the Form.
Click the more option.
Click the Add collaborators.
Add people and groups.
Give the access settings either Restricted/Anyone with the link/ Your organization.
Finally click the Done button.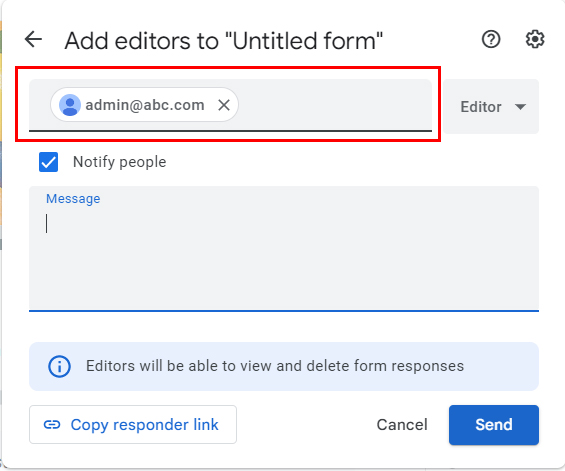 Hope the google forms tips and tricks are helpful. We are one of the google workspace resellers. To get the regular update, please check here. We offer many services like
Google workspace
Website development
Website design
Bulk SMS
Domain & Web Hosting