Introduction
Google Workspace includes the chat app in its tools. Google Chat is a communication service designed for teams & business environments. Use chat for direct conversation with colleagues and group conversation. Send direct messages and group conversations. It is a secure chat app for messaging and group collaboration. Chat is directly used from Gmail or as an individual app. Spaces are the places teams to do discussions. Find past conversations with the search option. Let us see about Google chat collaboration tips.
Get Chat notifications via e-mail 
The chat app sends private and group chat messages. Open a chat and a notification displays in the app. After reading the chat notification, it disappears. Unread chat notifications appear on the notifications list. Chat notifications turn on or off by yourself. Customize your chat notifications based on your device.
How to turn on notifications In the Chat app
Open Google Chat.
Go to Settings.
Find Desktop Notifications.
Select Allow Chat notifications.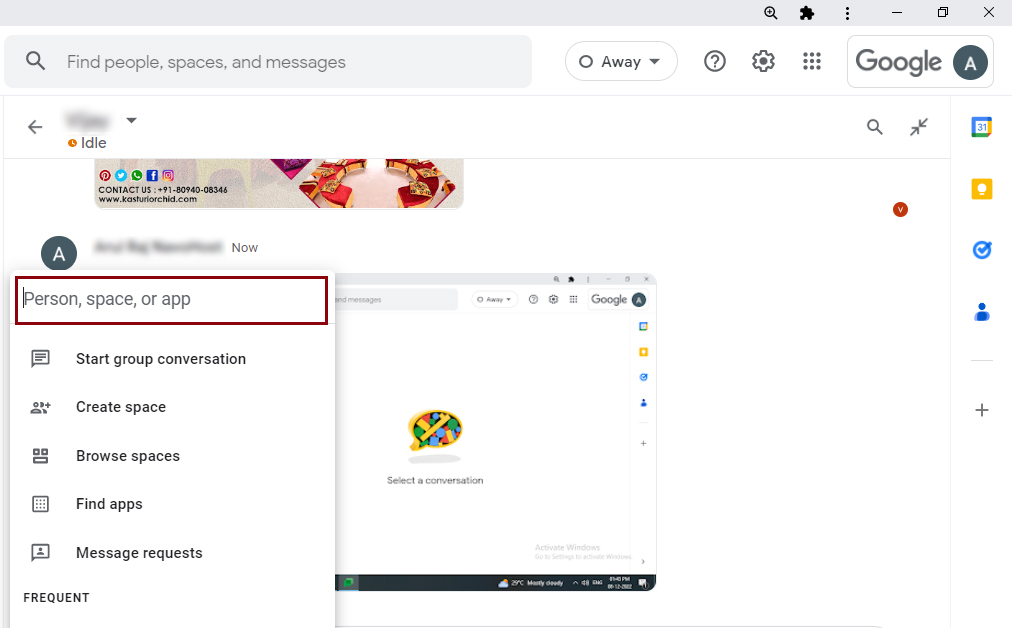 How to turn on notifications from G-mail
Go to Gmail.
Find Settings.
Go to See all settings.
Click the chat and meet app.
Find Desktop Notifications.
Select Allow Chat notifications.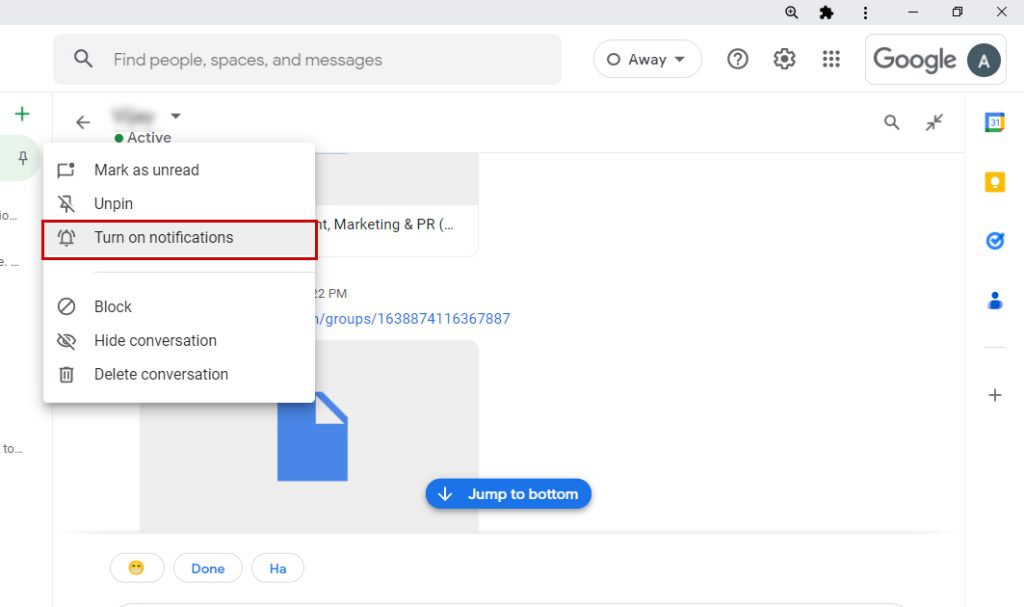 How to setup spaces in Google chat
 Google chat allows users to collaborate in Spaces created for group conversation. Using chat space, share files, have conversations, and assign tasks. Follow the steps to create a task in chat.
Steps to create spaces
Click the + symbol.
Hit on create spaces.
Fill up the details and add people.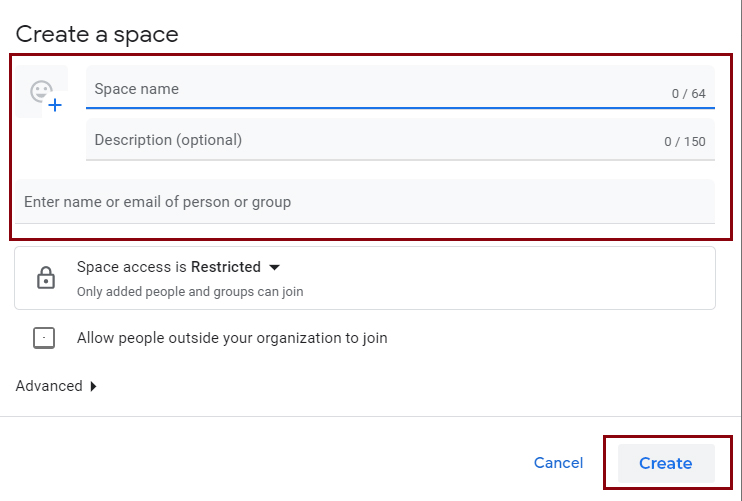 Adding tasks to a to-do list
To track any message, assign messages to a task.
Steps to add tasks to your to-do list
Click on three dots on any message.
Hit on the button "add to task".
How to Automatically Delete old messages
Use google chat to converse with people in public & private. Some conversation message is confidential between colleagues. Google chat allows the users to keep the conversation and delete them automatically within 24 hours. Prompt is displayed as History 'on' or 'off'.
Steps to turn off the chat history
Open the conversation.
Select the recipient's name
Click 'Turn off the history.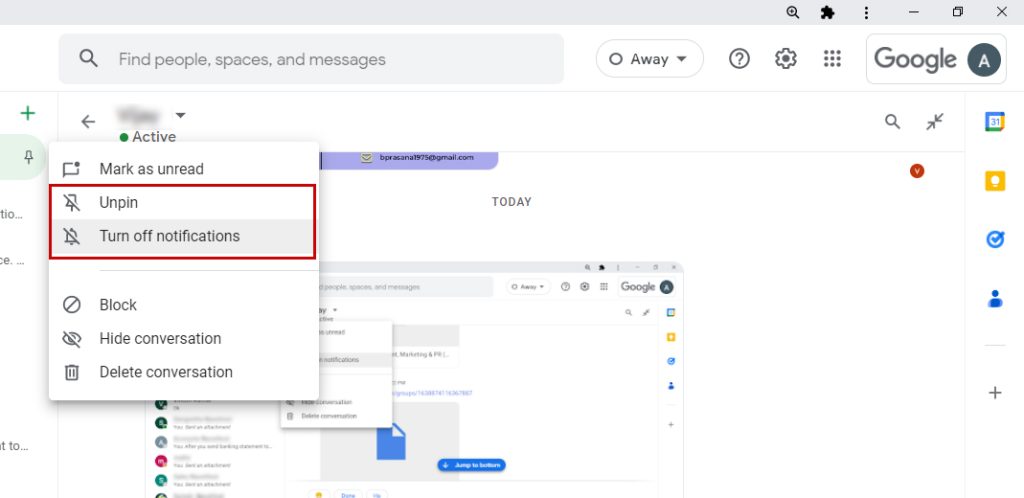 Pinning Important Conversations in google chat
Chat is needed for the business. Important chat is pinned in the chat app. Pinning the individual chat message is necessary to keep the important conversations on top.
Steps to pin the conversation
Go to the chat app.
Hit the three dots on the left side of the chat app.
Click the Pin option.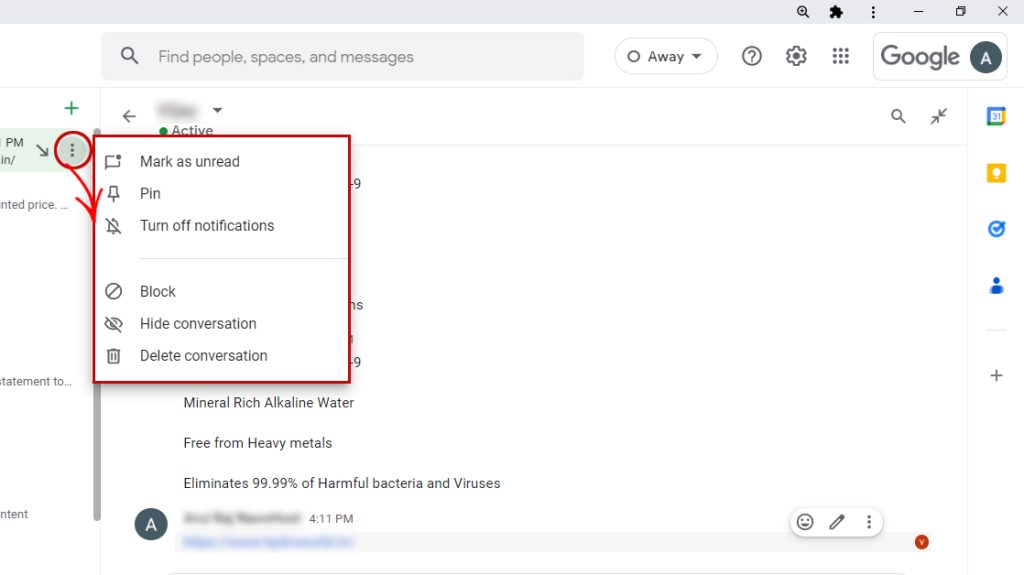 Google chat is used for individual messaging and group chatting. There are a lot of chat updates available for the individuals and team.
We navohosting offer many services to the clients. The services include google workspace, web design, Web development, and bulk SMS, to our clients. To get more info about our services, discuss with us.