Introduction
Business people who run small or medium businesses can create a professional website. To create a website you need a website builder and other professional tools. But google sites offers to create a website without any coding knowledge. Sites created are saved in google drive. Your website will be edited by anyone who has access to the site. The site is responsive and view by any device. To run a business you must have a professional website. You can create a free website using google sites. Tips for creating free google sites website are available here.
Create your website
To create a free google sites website follow the below steps and get a professional-looking website without the help of coding.
Visit Google Sites.

Click the Create button from a blank page.

To create a site using a template gallery select a template.

The site is added to Google Drive automatically.
Naming your website
Naming your site is very important as it is displayed on the internet. Different parts of your page must be named like the
site document name,

site name

page title
Site document name
A document name is required to keep track of your site. Enter a unique name for your site.
Site name
After publishing the site, the site name appears in the header. You must have at least two pages in your site name to appear.
Page title
The title appears on the top of each page and in the navigation menu.
How to Select Background Image
Open the Google sites.

Go to your site.

Go to the background image.

Select an image.

Upload image from computer.

Add Header Name
Go to the background image.

Click the Header type.

Choose the option.

Cover / Large banner / Banner / Title only.

Add pages to your site
Pages are necessary for a website. People check for services on the website and look for a topic. Home, contact us, and About us are very important pages.
Steps to add pages to your site
Go to Pages.

Click create.

To add a new page Click Add Page. 

Name the Page.

Click Done.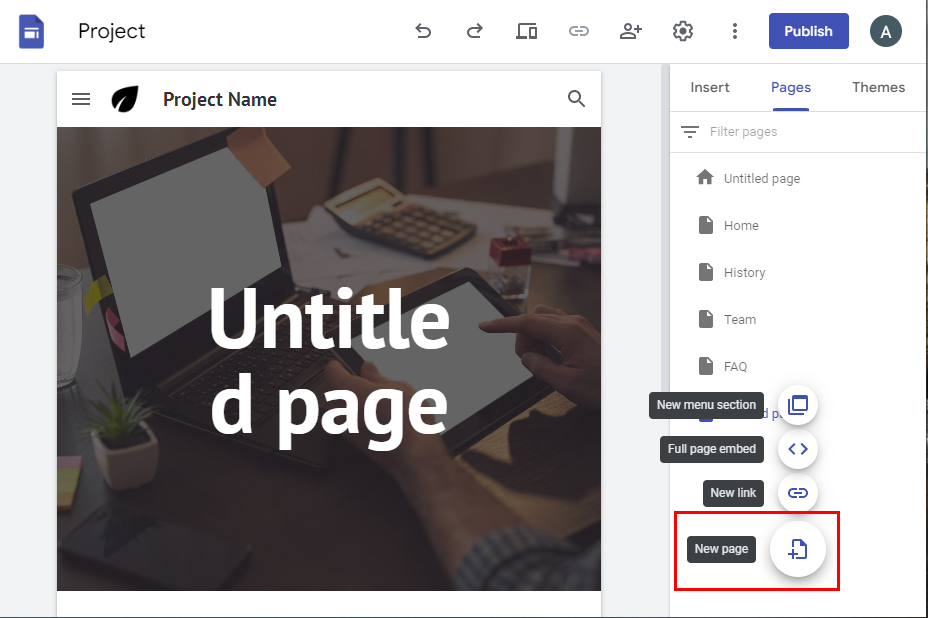 More page options
You can use the page and make the following changes: set the page as the home page, Duplicate the page, Rename the page, Create a sub-page, hide a page or sub-page, and Delete pages.
Go to pages.

Select a particular page.

Click the more option.

Select from the option Set it as home page / Duplicate the page / Rename the page / Create a sub-page / hide a page or sub-page / Delete.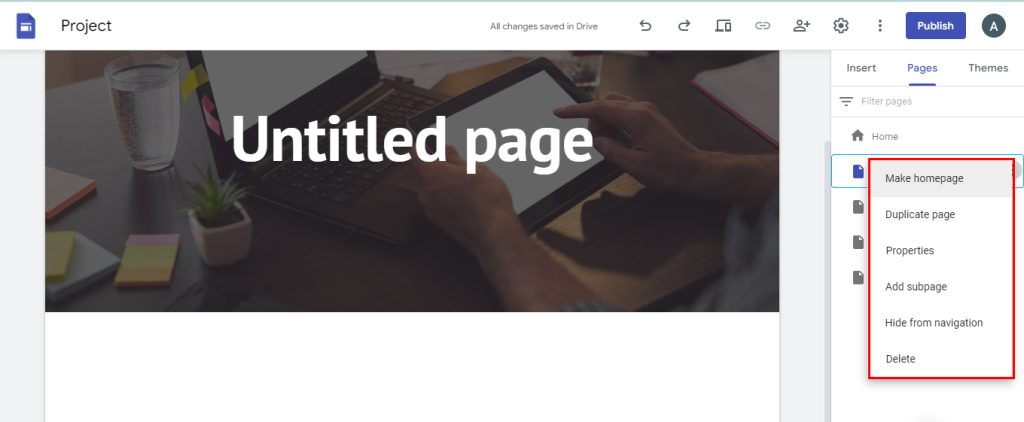 Add a nested page
First go to pages.

Drag pages up or down to reorder.

Drag one page on top of another page to nest it.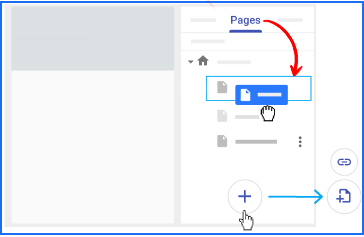 We offer services like
Domain & Web hosting
Bulk SMS services
Web Designing
Website development
Contact us for details about our services here.