For any website, web hosting is the basic and most integral phase. Selecting a hosting company and hosting plan that fits your business requirements will take some serious brainstorming. Not all hosting plans are equal and you would want to give it a serious thought to ensure you get all the features required. 
We have the right experience and expertise in web hosting. We know what it takes to narrow down the perfect web hosting plan for your business. Once you realize your requirements you'll be in the right stance to initiate the website in the right direction. 
What is Web Hosting and Why Do You Need It?
Doesn't matter how many websites you have worked for, it is vital to understand the benefits and features that you are receiving on buying a hosting plan. In layman's language, a web host offers you a space instead of a specific amount to store the website's important data and files. Apart from storage, they also deliver this data to the website visitors. The stored data can be in the form of videos, images, HTML or Hypertext Markup Language, and CSS (Cascading Style Sheets) that take care of the website's functioning. Think it off in this way: if the web address or domain name is the street address, then the web host is the house.
When a visitor tries to check your website, his browser utilizes this information to find the web host and access the website's content. In the lack of a web host, your business website won't be connected to the Internet. Web hosting isn't just vital to launching a website; it has a huge impact on SEO or search engine optimization as well and a web host can have a major effect on a website's security and speed.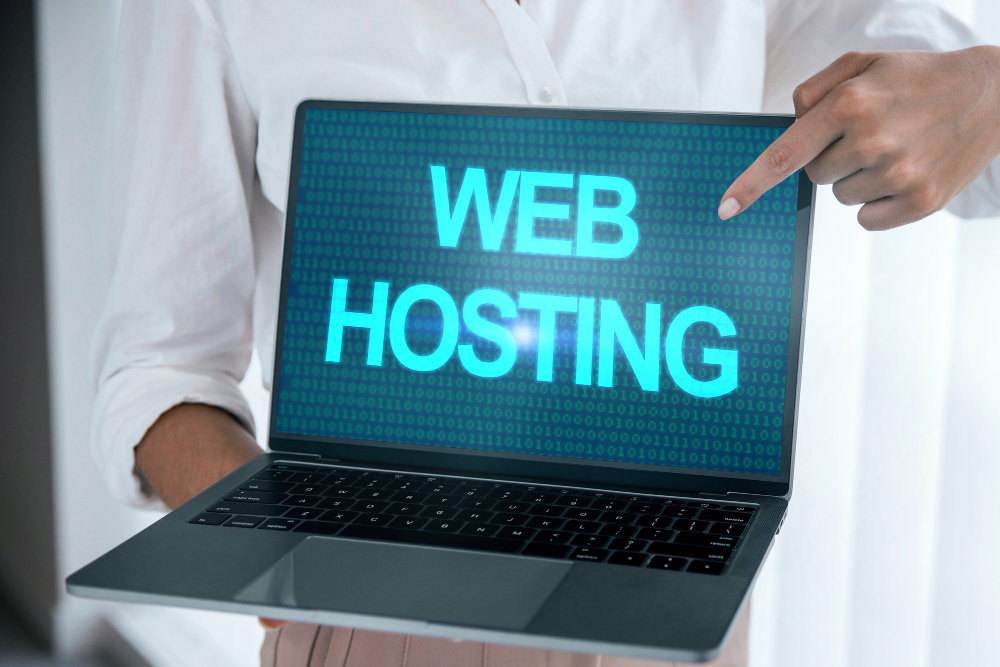 Things to know before selecting web hosting services:
Understand your requirements: The web hosting provider offers you a server for your business website. But the choice of server is entirely upon you. Would you need a shared server or a virtual server? In the shared hosting, the website will share its environment with other websites and it is the most affordable option if you have just started with the website. In the virtual private hosting, the website has its isolated environment with specific bandwidth. Though a bit expensive, virtual private hosting ensures your website can easily handle higher traffic without any downtime. 
SSL security or no security: There is no debate in this area as you would want foolproof SSL security for your website. SSL certificate encrypts the website and data, thus ensuring that no hackers can steal customer information. Now there are two types of SSL certificates: SSL and Wildcard SSL. The only difference between the two is that a Wildcard SSL certificate secures multiple websites while a normal SSL certificate takes care of a single website. 
Resources required: The last thing you need to think about is the resources required. This includes finalizing the number of email addresses that should end with your website's name, required disk space, and bandwidth.
Criteria to select the best web hosting services:
Uptime: 'Uptime' can be defined as the time in percentage when your website is up and running without any issues. Now, you would want your website live as much as possible and would want an uptime close to 100%. But here's the catch: not all web hosting providers define uptime in this way. Thus, you should read their policies carefully to ensure that both parties are on the same page regarding uptime. Also, it is better to understand their SOPs on downtime. 
Customer Support: Once your website is hosted, chances are you may experience some technical issues. The hosting provider you are working with should extend their customer support, 24X7 in this regard. Their team should have all the capabilities to handle any technical glitches. 
Reliability: The web hosting provider should ensure that your website is up and running all the time without any unnecessary downtime. The hosting provider should have adequate security measures in place to deal with any security issues. Also, they should have a dedicated support team to help you with technical glitches. 
Additional Benefits: It is advised to check the additional benefits the web hosting provider is offering. These benefits may include regular data backup, fixing bugs, and updating server software, among others. This would help you save time on website maintenance. 
Now selecting a web hosting provider and hosting package isn't a decision that should be made in a hurry. All you need to do is to think about your requirements and leave the rest on WIPL. Navohosting has everything sorted for your business website and has all the necessary capabilities to make your website the next big thing.  To learn about our hosting services check here.