Google Workspace Works for Any Business 
Google Workspace is a cloud-based business suite that includes productivity and collaboration tools. The Google Workspace is for small businesses, medium enterprises, and big corporations. The industries that use Google Workspace for their business are Information Technology, Retail, Manufacturing, Healthcare, Real Estate, Mining, Energy, Higher Education, Manufacturing, Travel, Finance, E-Commerce, Agriculture, Technology, Media and entertainment, Software, etc. Office productivity tools play a rule in any business. The Cloud environment offers high security to the users.
What do document tools do for business? 
For a business, documents are essential to record daily transactions and other datas. Google Workspace offers productivity and collaboration tools such as Docs, Sheets, and Slides. All the documents saved in the cloud are up-to-date and available online in real-time, eliminating the need to exchange files via email. Team members work on the same document simultaneously, making it easier to aggregate data. Workspace users share a single document instead of working on dozens of separate copies. Centralized control over mail, document distribution, and secure sensitive information. Files synced automatically, so all are working on the latest version, no matter what device we use.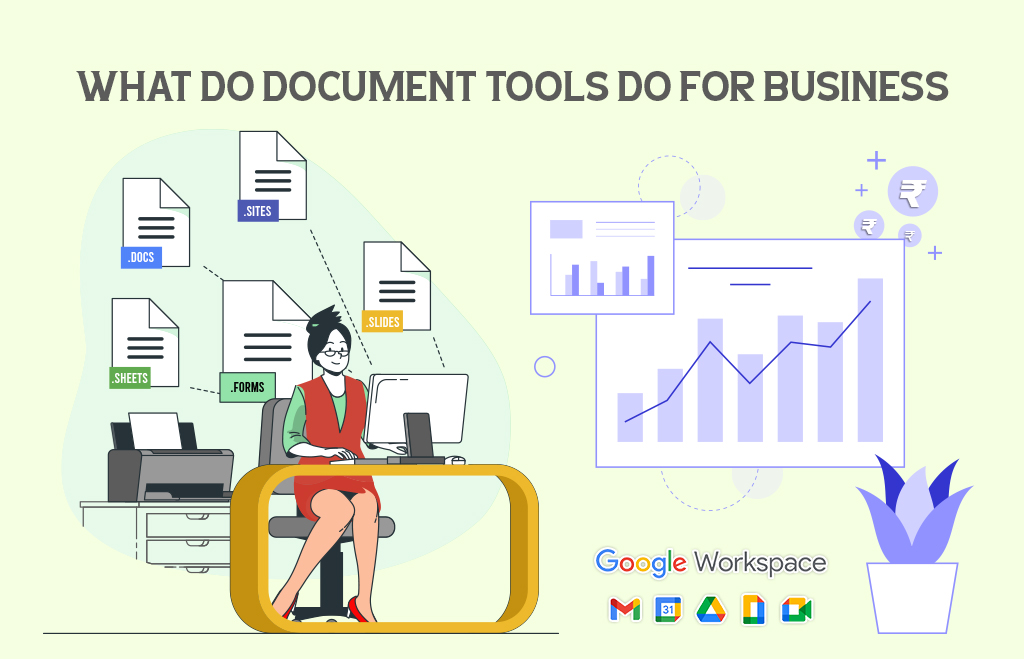 Video Meetings save a lot of time!!
Regular Meetings are part of any office. If a business has multiple locations within a state or in different countries, it is difficult for a person to travel to many locations. Google Meet offers online video meeting facilities to teams of any size. It makes online meetings easier to organize through Calendar and Google Meet. Google Calendar app is used to schedule meetings and tasks. The presentation was shared while conducting video meetings. Google Workspace reduces the time consumed by attending physical meetings. Connect everyone through video meetings and discuss things related to business.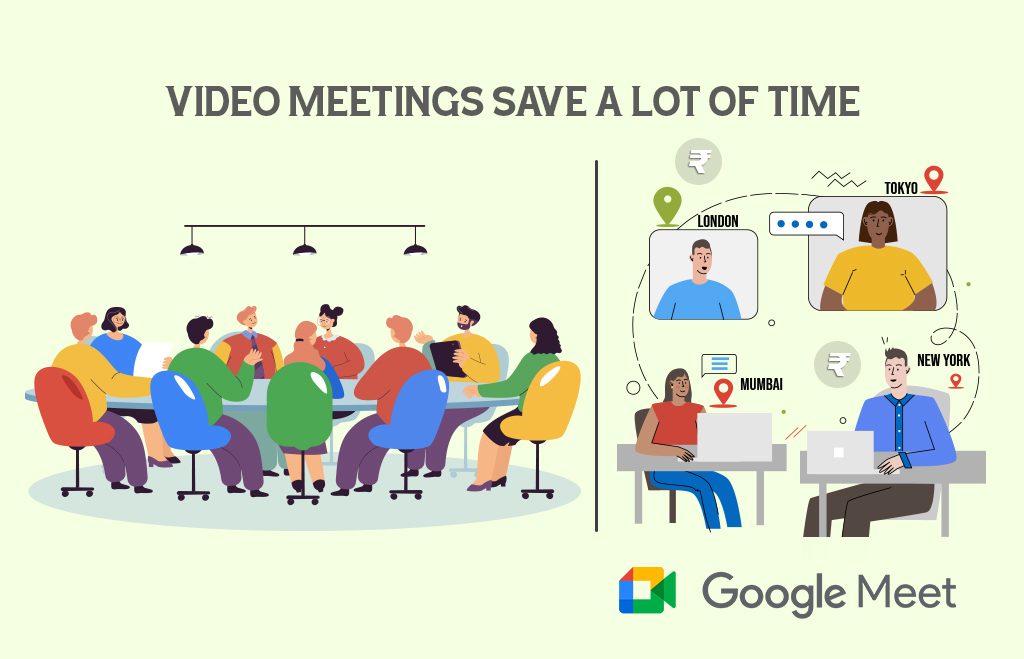 Data storage in Google Workspace  
Any business that uses many files and documents for processing needs storage.  Daily data is fed into the documents. Google Workspace offers storage based on the subscription plan. Office productivity apps offer high security to the files and folders of the institution. Google Workspace prevents sensitive data from unauthorized access and security features like two-factor authentication. Due to the unlimited storage in Google Workspace, the team no longer needs to consider the size of files when sending emails. The Data is securely saved and backed up in the Google Cloud server. If the file is lost, the team decides to revive an old idea and retrieve any file in the drive.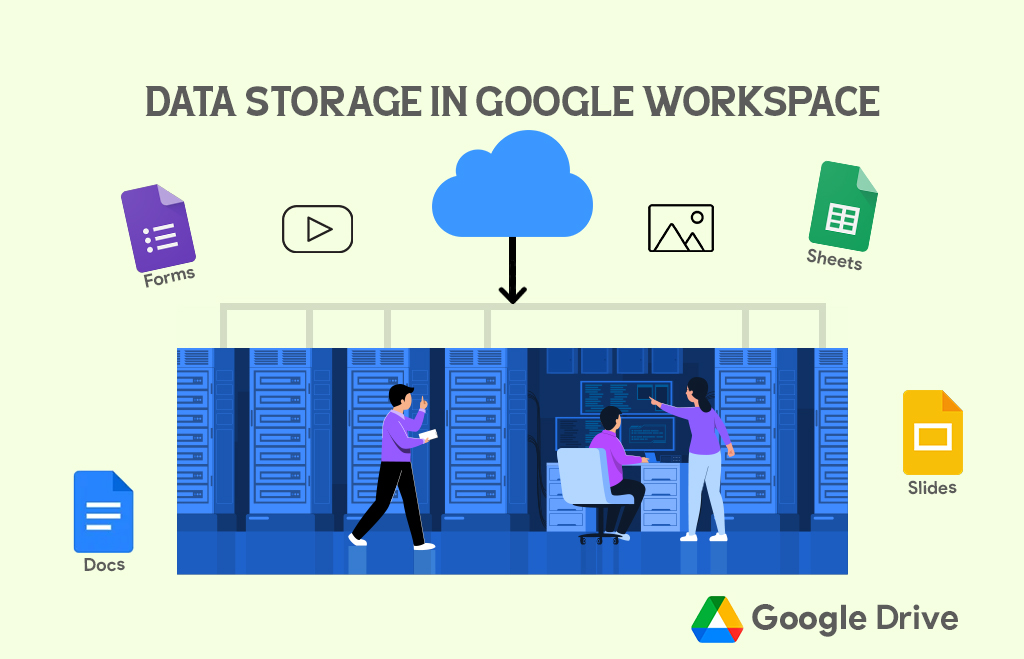 From startups to corporates, everyone can subscribe to Google Workspace. Those who are looking to digitize their working space can choose Google Workspace. Google Workspace offers a wide range of productivity and collaboration tools present. Navohosting is one of the premium resellers of Google Workspace. As a Google Workspace reseller, navohosting offers Google Workspace at an exciting price. We also help customers to migrate from other cloud platforms.