Duet AI Google Workspace Office Productivity Improvement
Duet AI Google Workspace is used for Office Productivity Improvement. Artificial Intelligence is changing the way people work. AI is used to benefit employees and businesses to increase productivity. Google Workspace is a productivity tool used by business customers all over the world. The continuous innovation led to the Duet AI tool by Google Workspace. Many actions are performed by the AI tool like smart composing emails, background image creation, and others. Improve productivity by using the Duet AI in Google Workspace and get rewarded.
There are some prompts available in duet AI they are
Help me write in docs & Gmail
Help me visualize in slides
Help me Organize in sheets
Create e-mail on the go
 When you have enough work piled up with you it is difficult to start another urgent work. Google Workspace introduced duet UI for workspace users. Create email drafts on the go and edit them according to your needs.  If you want to write an urgent mail, use the Duet AI and compose it.   Duet AI made it simple to write the email by just writing a prompt. In Gmail use the "Help Me Write" button to draft emails and also refine a draft. Use this option to write an email using the drafts.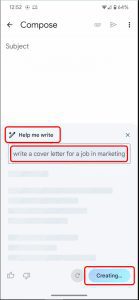 Use Google Duet to write a text using the "help me write" option text. For example, you can ask Google Docs to draft a letter or a social media caption and rewrite existing text. For example, you can rephrase text, or you can make it more formal, more concise, or more detailed.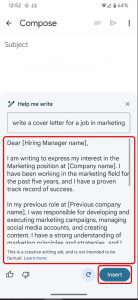 Create a catchy presentation
Creating a slide is a hectic process because choosing an image for your presentation is time-consuming. Especially if you want to complete a presentation and you need more time to choose an image use the help me visualize option. Go to the Help Me Visualize prompt and type your topic. It will generate an AI-generated image for you. It will reduce the time taken to search for an image on the internet.
Open a presentation on Google Slides.
 Click Help me visualize.
Enter a prompt.
Click Add a style to customize the image you create.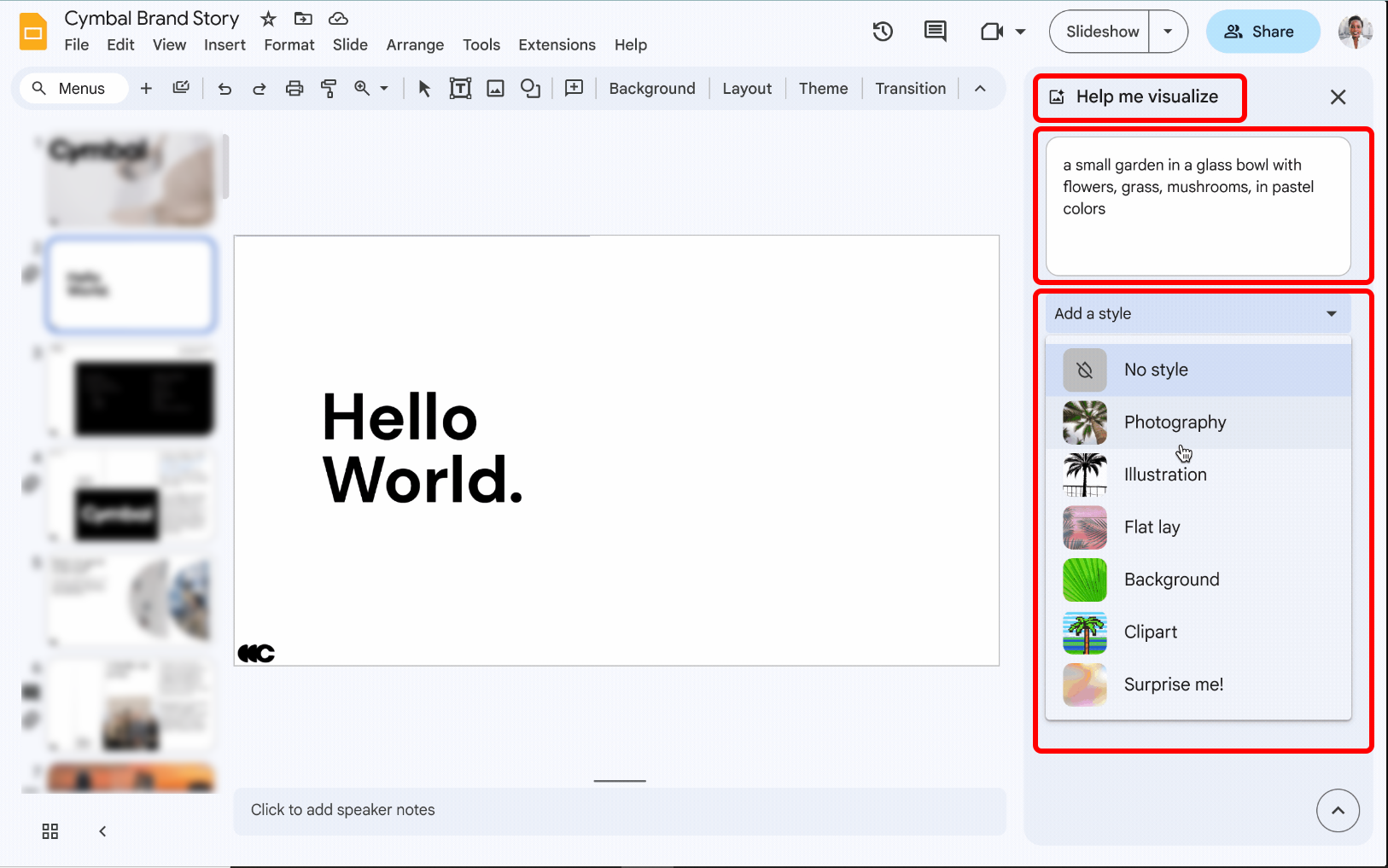 5. Click Create to see several suggested images.
6. When you're finished, click Insert.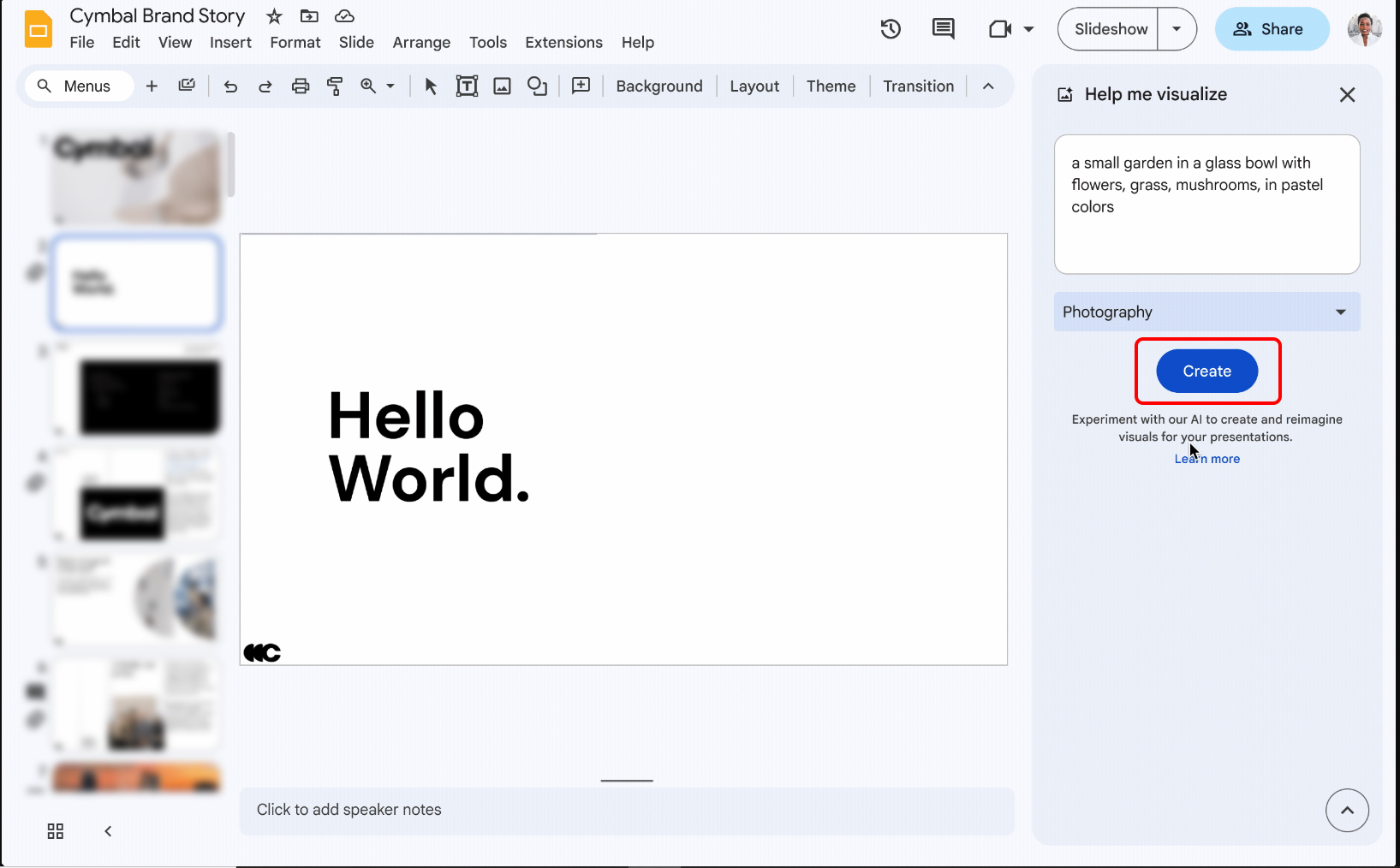 7. Select the image from the list.
8. Hit the image you want.
9. The image is inserted into the slide.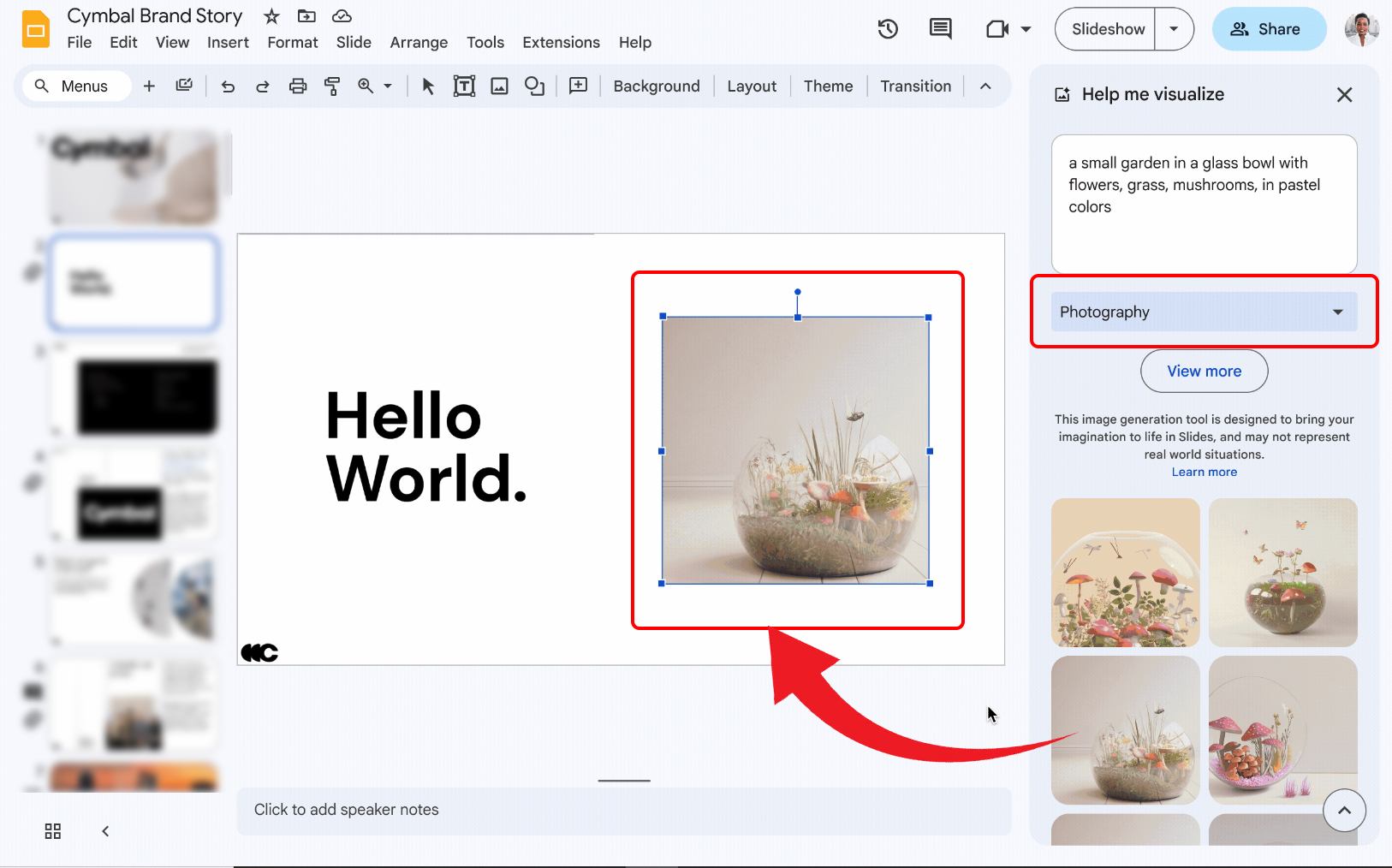 Organize sheets using Duet AI
Google Sheets is an online application for managing spreadsheets online. Using spreadsheets you can Collaborate with your team using due AI. Use the "Help me Organize" prompt and create tables in sheets.
1. Open a new spreadsheet or tab in Google Sheets.
2. The "Help me organize" sidebar will automatically open.
3. Enter a prompt.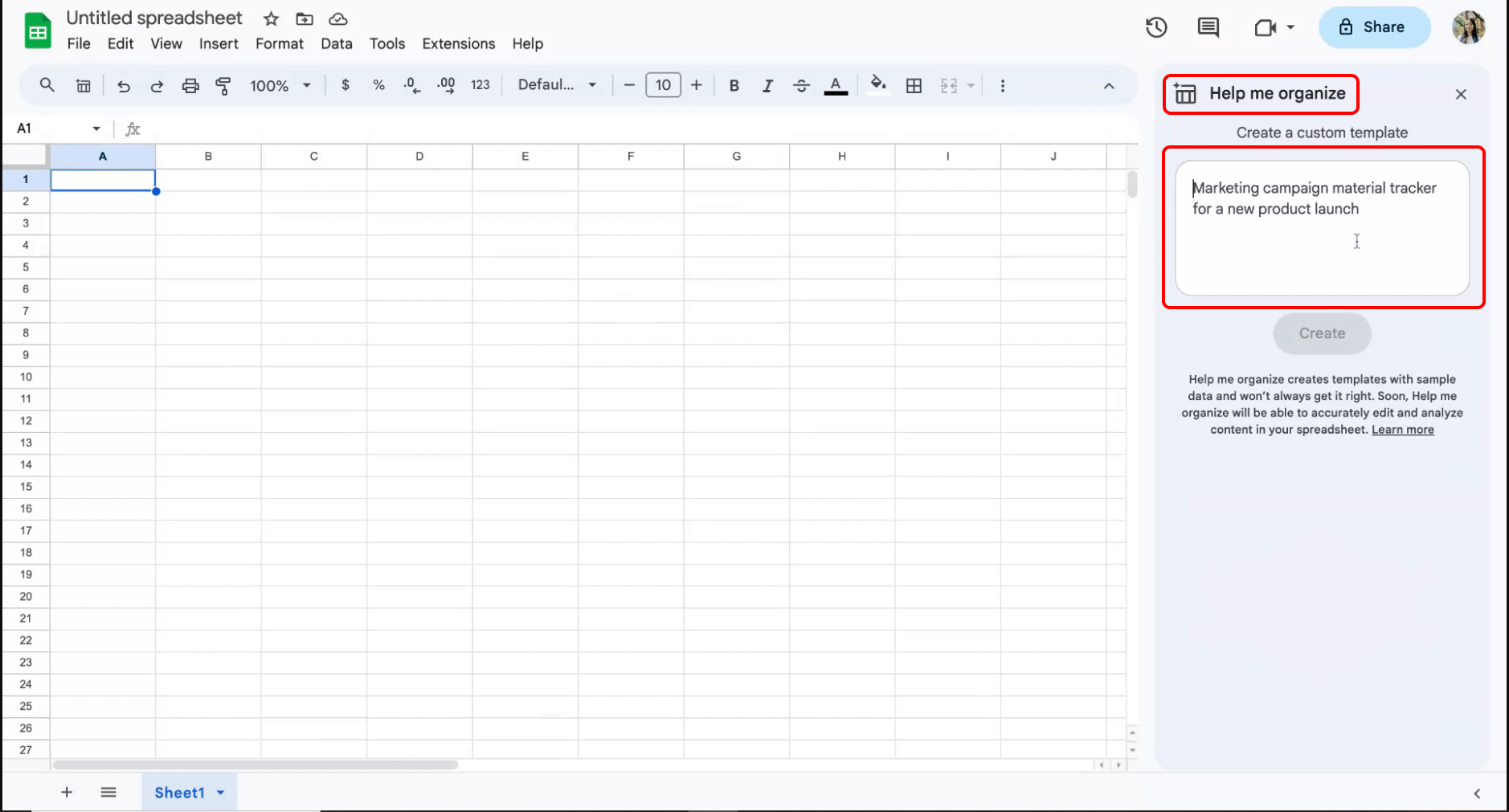 4. Click Create.
5. When you're finished, in the preview, click Insert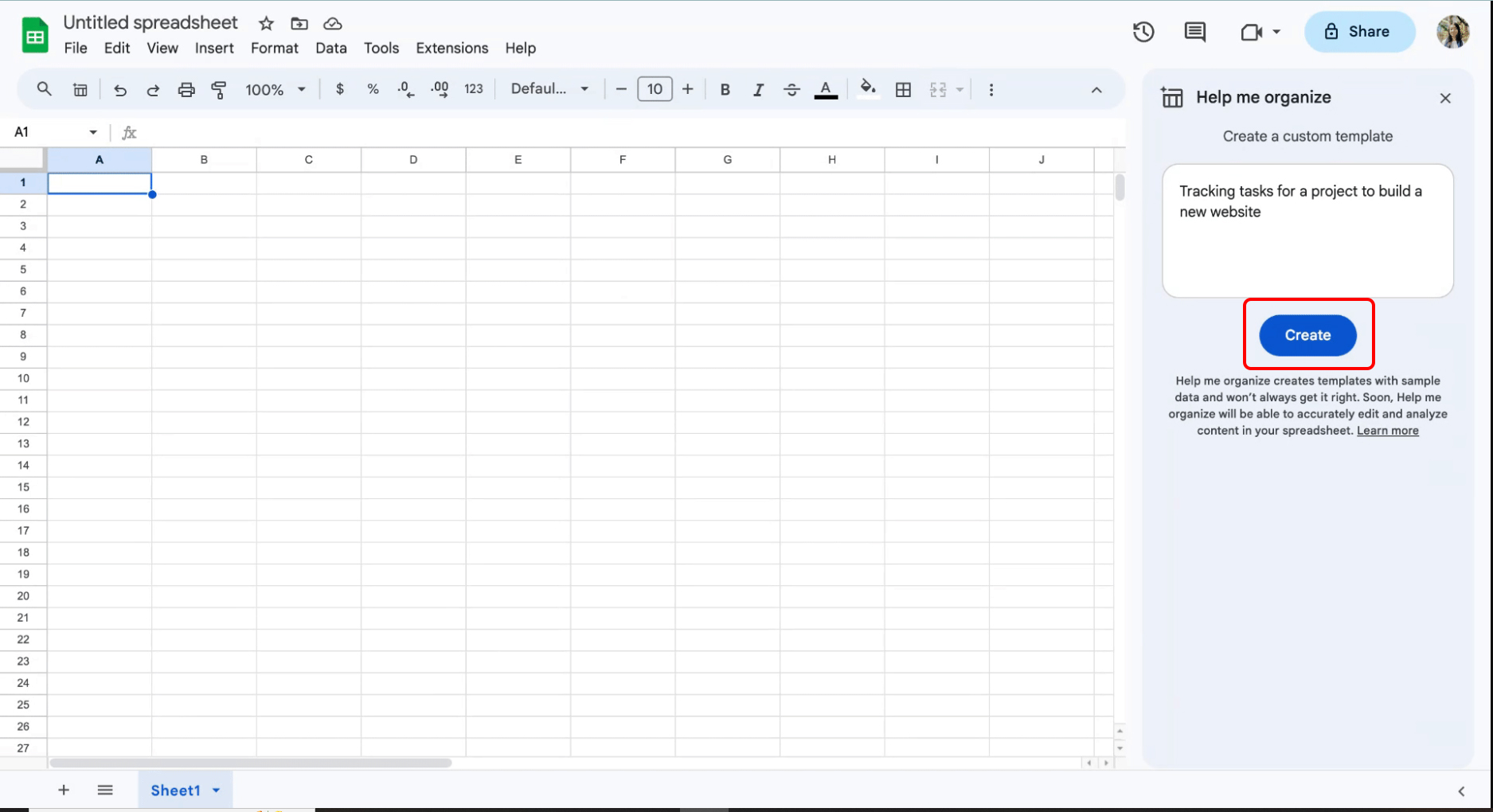 6. Click the button Insert the table.
7. Use the table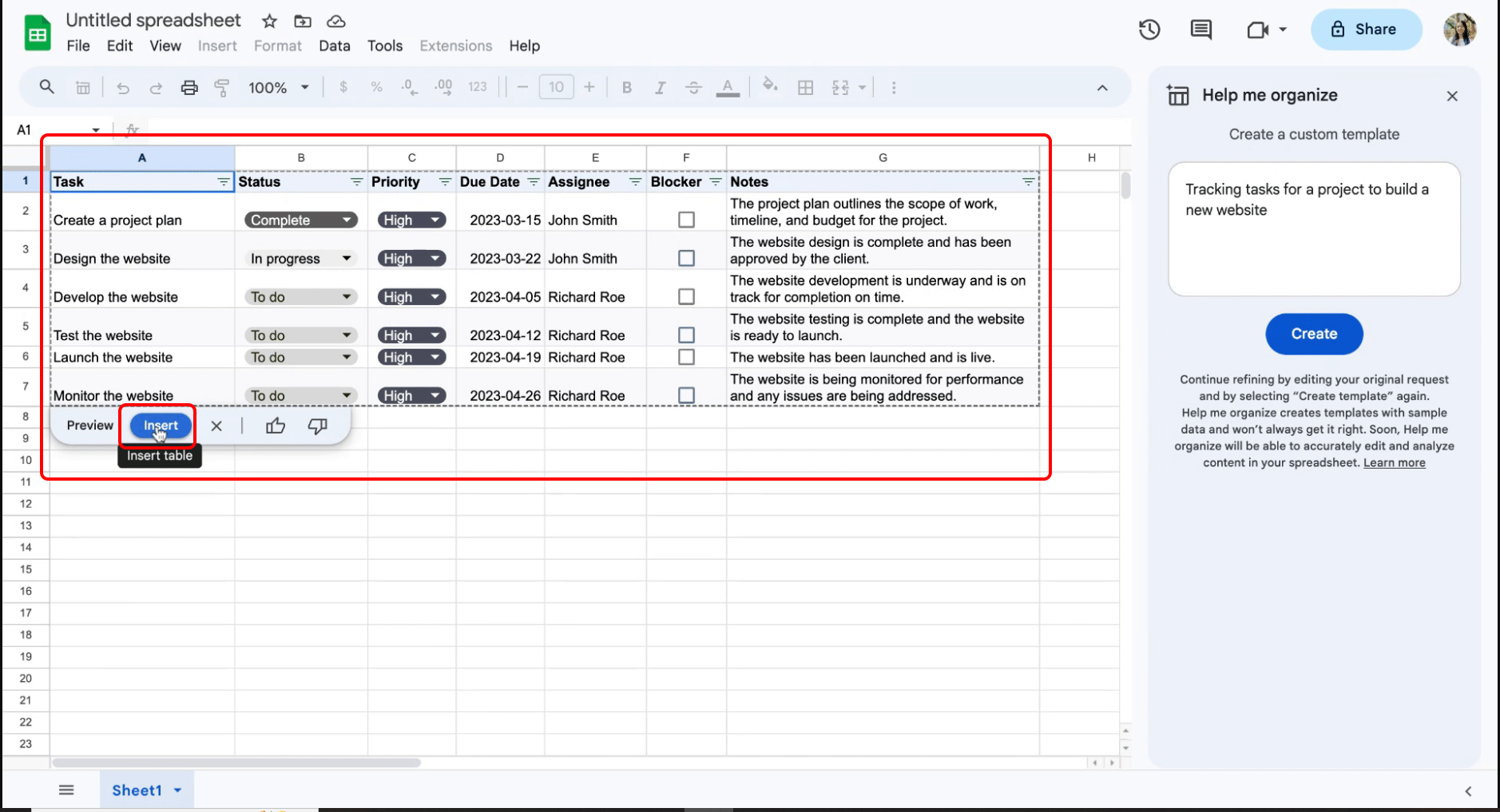 Navohosting is one of the digital infrastructure providers. We offer the following services to our clients like
Google Workspace
Domain & hosting
Website design & development
Check about Google Workspace email routing settings. Get the latest developments in Google Workspace here. To know more updates like this check here.