If you stick to your time, speedy meetings would be your ideal solution. You can even close 30 minute meetings, 5 minutes earlier; and long hour meetings, 10 minutes earlier.
You can enable this Speedy Meetings in Your Google Calendar App and tap the Gear icon .
Step 1 : Then, from the drop down menu, select "Settings

" and then select

"Event Settings" 

and then select

Speedy Settings to enable it

.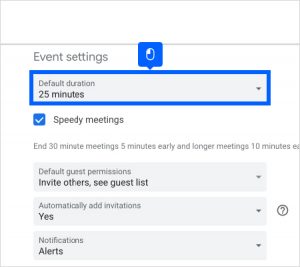 Step 2 : Select the Event Settings and Select Default Duration

Settings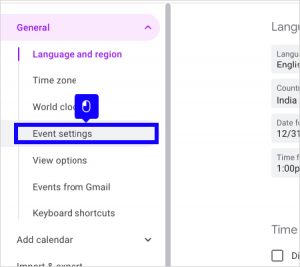 You can select your preferable meeting duration such as 20 minutes, 25 minutes.
So, this is the tiny process to enable Speedy Meetings in Google Calendar App. 
If you are an entrepreneur looking for Google Workspace Plans for cheaper price and higher support and google certified features, (plan starts from Rs.75/user/month), you can contact us.