Google Workspace allows users to collaborate in real time with colleagues. Artificial Intelligence is the ability of the digital computer to perform the tasks associated with intelligent beings. AI is known as machine intelligence which learns to make decisions autonomously and carry out actions on behalf of a human being. Writing, and generating images are made simple using AI technology. Google introduces Duet AI for google workspace. It helps to create original content based on AI technology. Google Duet has applications in Docs, Slides, sheets, and Meet. You can create content using the duet AI.    
AI Tools for Writing in Docs
Writing is made easier with Google Workspace by introducing AI in Google Workspace. AI tools are integrated into docs and Gmail. Type the query, and the workspace helps you to create your first draft. You can perform many things using an AI-powered workspace for solutions like spell check, grammar, and smart compose and reply. The Duet AI works to write in Gmail and docs. Use the duet AI in the workspace for refining existing works or start a new task in Gmail and Docs.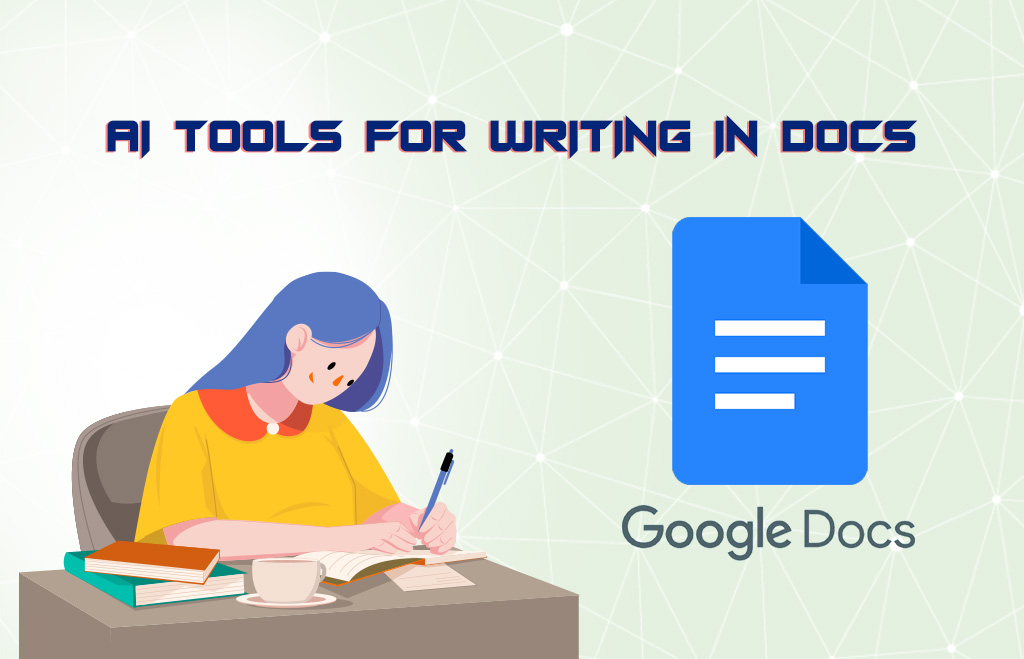 Original Image creation in Slides
Pictures reflect thoughts more than words. Google Slides uses images to convey ideas. Creating images makes it a time-consuming process. Use the Duet AI integrated with slides. One can generate original images using words. Generate original image using the above AI in google slides. Use the images in the presentation by generating AI images based on the user's creativity.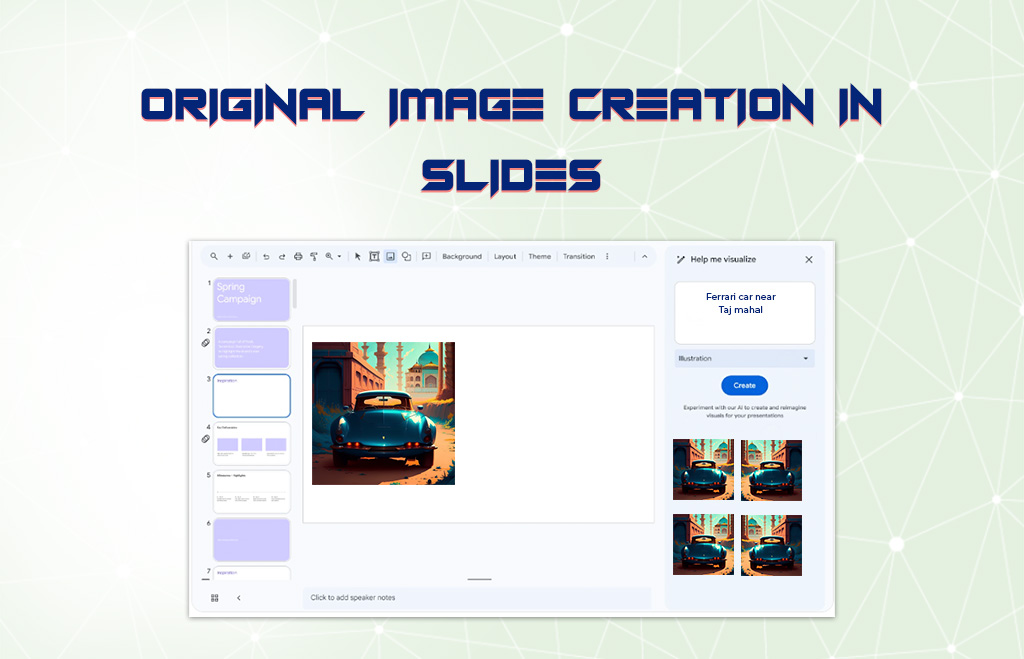 Analyze data using AI in Google Sheets
Google Sheets is a web-based spreadsheet application used to process the datas entered. Collaborate with your colleagues anywhere and at any time. You can type in the sheets and get the answers quickly. Use 'help me organize capability' and creates custom plans for tasks, projects, and activities. Describe your need in the sheet and get the content generated by sheets. Duet AI generates plans with the help of AI tools.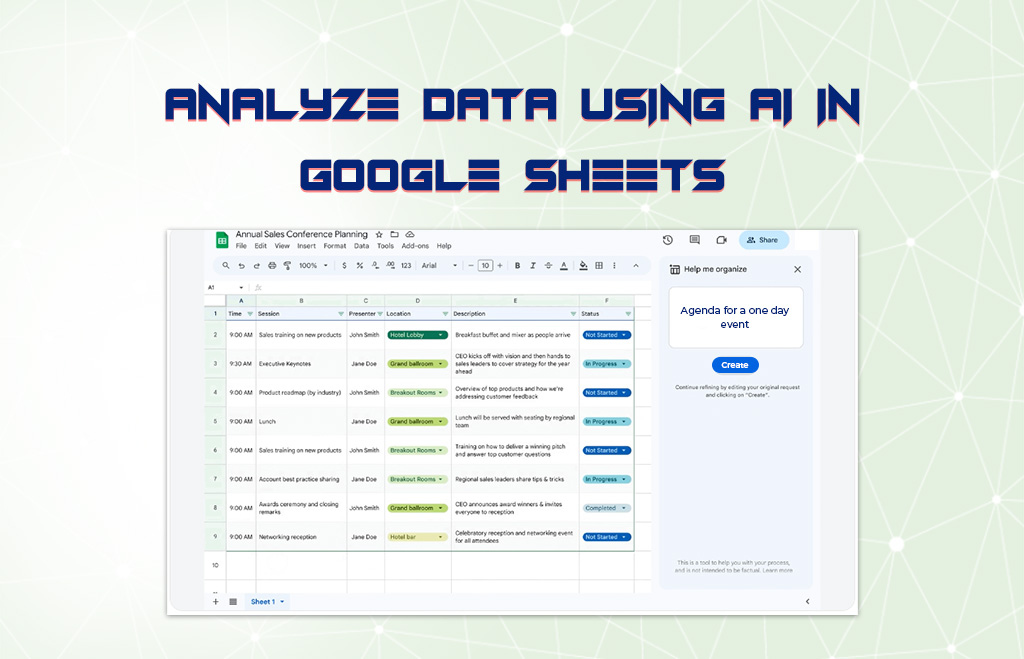 Applications of AI in Google Meet
Google Meet is a video meeting platform for making video calls. Fix the background and special effects during the video meeting. Use the duet AI and create visuals and background images that are original. Generate a background for a video meeting and image within just a few clicks. The above applications use AI tools to generate original content. More and more future applications will emerge using the updates. Google Workspace makes AI suggestions and the final decision is up to the users to use it.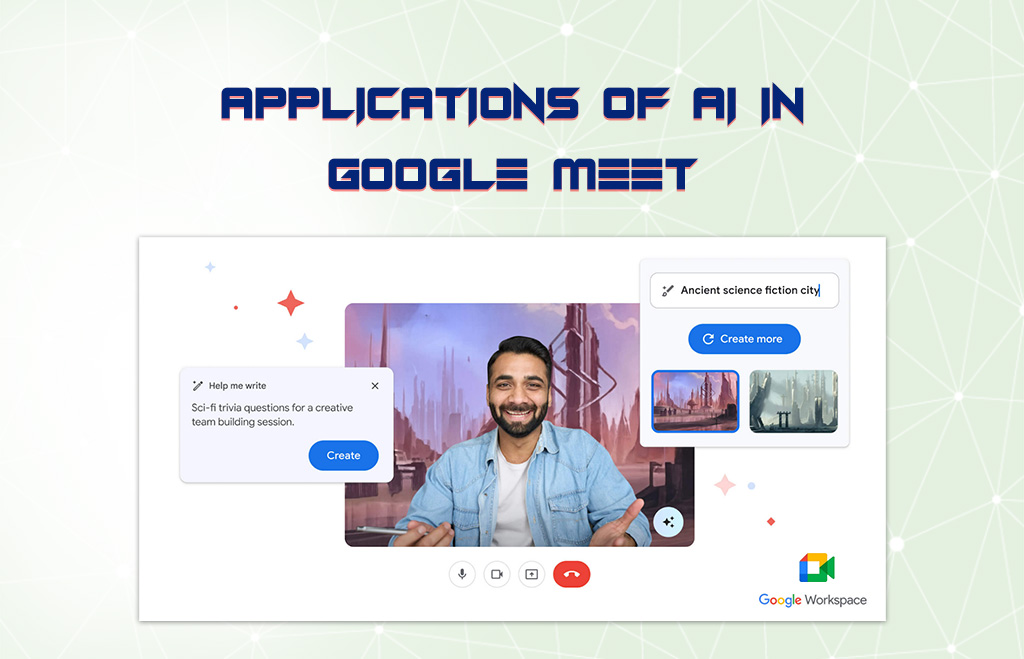 We offer many services to our clients. Our services include
Google Workspace

Web hosting & Domain

Website Design

Digital Marketing 
We offer tips and tricks about technical topics for the users. Steps to Turn On Google Workspace POP / IMAP are given here. To further know about our services contact us.