Introduction
When it comes to ecommerce, there are no code ways to develop a website. Two of the platforms are popular among the business arena. Apart from Wix and WordPress, there is another one entry into the competition is Shopify. According to many experts, wordpress has more technical requirements than Wix to create an online ecommerce store.
What is Woo Commerce?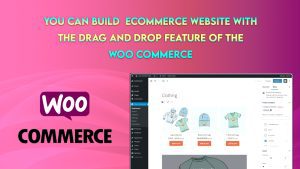 Woo Commerce is a tool of WordPress specially designed to develop ecommerce websites.  You can build  ecommerce website with the drag and drop feature of the Woo Commerce. You need to host your website from the third party hosting partner. You don't need to have coding knowledge. But, you need to have  some technical skills.
What is Wix Store?
Wix store is Wix's app to build ecommerce websites.  You can build ecommerce websites and dropshipping websites with Wix store. You don't need to have coding knowledge and technical knowledge too.  Velo by Wix is the latest addon to the wix platform. You can develop an ecommerce website with AI features of Wix.  In a nutshell, wix is more beneficial for non-tech people. WordPress is meant for tech geeks.
Plugins vs Apps
WordPress , as intentionally built for creating blog sites, has more free plugins as well as premium plugins too. There are more than 50,000 plugins available in WordPress. When it comes to Wix, there are very few apps (plugins of wix) available. Most of the apps too are paid ones. Apart from that, Wix has  built-in hosting support whereas wordpress does not.
Earn Money Online
WordPress is popular among all. But, Wix is yet to be known more to the masses. I have listed out some ideas how to use Wix to earn money online. Check them out here.
Wix has an affiliate program (Earn upto $100 per a valid lead)

Wix has an agency program for wix developers

You can create dropship website with Wix

You can create your own Ecommerce Store in Wix
How We Work for You
Navo Hosting is the destination for digital business needs. We have an in-house web developer team for all types of businesses. We are also one of the official resellers of Google Workspace. So, we can provide you huge offers for the Google Workspace service too.