Introduction
If you are running a business, it's inevitable to have an online presence. Website is your digital address to run a business effectively.  But, before thinking about designing a website , you need to think about having a professional web hosting service.  Many of the startup founders don't know this.  But, many large enterprises are aware of the importance of web hosting .  Let's discuss some of them here.
Speedy Performance of Website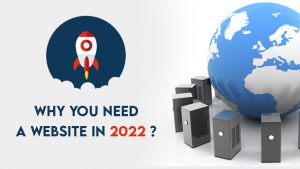 Your website's loading speed is as important as your web hosting provider's durability . Many of us don't know that the SEO factor has an eye on website performance speed .  Neil Patel , the world renowned Digital Marketing Expert reveals, a website's ranking in Google Search Engine is determined by how fast it is loading. Because, almost over 40 percent of the website visitors skip to see the slow loading web pages .  With the proper web hosting provider,  your website speed will skyrocketed and you will be ranked in Google's first page. 
Emergence of Technical Support
You will be prompted to face many technical issues in your entrepreneurial journey. So, you need to have a user-friendly web hosting provider. We ,at NavoHosting, provides 24*7 human technical support for you .  Moreover, we offer whatsapp automation services and web designing services along with graphic designing and content writing services. 
 Why You Need A Website in 2022 ?
Website is digital proof for any business . Aside from running online businesses and selling digital products , if you are running any physical business locally and want to transform it to an internationally acclaimed business , a website is an essential element .  If you maintain a good digital wellbeing , you can be successful on your entrepreneurial journey. I hope you understand the importance of having a prominent web hosting in order to grow your business online. 
Get connected with us now to grow your business online.