Introduction
There is a lot of confusion for the startup companies to choose the best web designing agency.  We will guide you how to choose the best web designing company in this blog post. So, scroll down to read more.
What is the Best Web Designing Company?
The best web designing company updated with the industry's latest trends. For example , there are so many types of web designing companies. They are classified as:
No code web development
Pro code web development
Low code web development
No Code Web Development
No code web development tools are gaining traction during the pandemic time.  Each and every small businesses hired no code web developers in order to go online. But the thing is, that is to stay temporarily. After pandemic gets over, the demand for no code web developers starts to get eroded.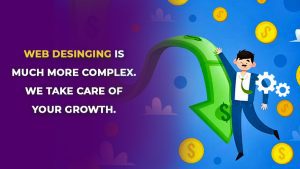 Pro Code Web Development
This category is the parent of all types of web developing agencies.  We , as a pro code web developer and web designing agency drives growth for your investment.
Low Code Web Development
Low code web development is like writing codes with AI tools such as copilot
These type of web designing agencies can create and finish the projects faster . But, they can't accomplish innovative website ideas as they rely on AI tools.
Why NavoHosting?
We , at Navo Hosting have in-house pro code experts and handy customer care services which will enlighten your startup to grow to the next level. Besides , we provide Productivity app service such as Google Workspace and domain and hosting services. We help you in automating your marketing campaigns with Whatsapp Automation service.
To get the idea of our methodology of work or need to speak with our  executives , contact us anytime.
Because, we are known for enloghtening our clients' growth.