Introduction
As technology and infrastructure evolve, the work style also evolves. Remote work is available now and a collaborative office environment is more prevalent. Irrespective of the location and time people can work together simultaneously. Many service providers offer productivity and collaboration tools to businesses. Zoho and Google workspace are popular productivity and collaboration suites available. The above tools are cloud-based application services containing the office suite's business version.
Comparing both google workspace gives more technical support to the users. Google workspace offers a wide range of applications that are useful to your business needs. If you need to migrate the datas from any webmail provider, approach us. Zoho is the webmail provider that uses the IMAP protocol. We offer free data migration from Zoho to google workspace.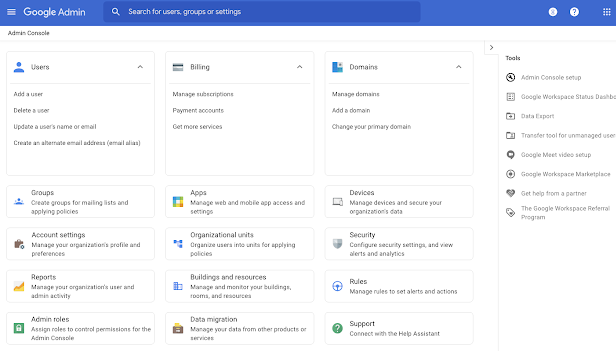 How to migrate from a webmail provider Zoho
If you have a webmail account, search how automatically forward emails from the webmail provider. Forwarding new mail helps make sure that your users receive messages sent to their old account during and after the move to Google Workspace. You can use the data migration service to migrate from the webmail provider that uses the IMAP protocol. Use only the data migration service if the IMAP server has a trusted TLC certificate and is accessible from google services. Users need to import incoming email, calendars, and contact data themselves.
If you have previously used webmail provider Zoho use the following steps
 Forward incoming emails

 Import calendar events and contacts

Migrate old mail
Setup data migration service
Prepare your source account first. For IMAP servers you need to do the following things like choose a role account and ensure your server connects to Google IP address ranges. The role account is the source account on the mail server that you are migrating from. Specify the role account while you set up the migration. Normally the role account is the administrator's email address and password.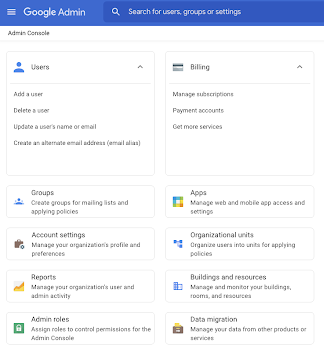 Steps to setup data migration service
In the Admin console, go to Menu Account Data migration.

Click Set Data Migration Up.

Migrate Old mail.

For Migration Source, select Other IMAP Server.

Make sure Email is selected as the data type.

For Connection Protocol, choose an option:

Auto Select (Recommended).

IMAP and in the Server URI field, enter your IMAP server name (for example, imap.example.com).

For the Role Account, enter the email address and password for the role account.

Click Start.

(Optional) If the connection was unsuccessful, verify the role account and connection protocol information are correct. Then click Start again.

For Migration Start Date, accept the option that appears or choose a start date for your migration.

For Migration Options, accept the options that appear or choose to exclude some data.

Click Select Users.
Use the details to migrate email from IMAP-based webmail providers
 The IMAP server name for Zoho is imap.zoho.com (For personal users with a [email protected] email address)
 imappro.zoho.com (For organization users with a [email protected] domain-based email address)
Reasons why you should make the switch:
Free migration to Google Workspace.
24/7 chat and phone support.
Improved email performance and Inbox delivery.,
Freeing you from spam and scam emails.
Google Workspace boosts productivity.
Provide seamless working with Docs, Sheets, Slides, Forms, etc. with live collaboration
High-quality Google Meet with low latency.
Uninterrupted calls for seamless video conferences
Improve organizational productivity.
If you need email for your organization, Google Workspace is a must-try.
Services offered by us are
Google workspace

Domain & Web hosting

Website design & development

Digital Marketing
We offer the migration service from Zoho to google workspace. To know more about data migration services check here. Check how to migrate email and calendar datas to google workspace.  There are many web infrastructure services are provided by us.  Contact us to know further about our services.