Cloud Hosting
In the modern digital world that we are living in, the criticality of data security can't be emphasized enough. People and businesses constantly require the trust and faith that their personal and confidential data is always secured. The environment is constantly threatened by a series of cyberattacks. With cloud hosting becoming a new norm, several are embracing this new technology for data management. But one question is always out there: is cloud hosting secure?
Spoiler Alert! Cloud hosting is completely secure. However, before we dive into technicalities, let's take a look at the basics of cloud hosting.
What is Cloud Hosting?
Cloud hosting involves the utilization of cloud resources and making websites and applications easily accessible. Unlike conventional hosting methods, apps or websites aren't deployed on a specific, physical server. In cloud hosting, there is a connected network of physical and virtual cloud servers hosting the website or application, further ensuring enhanced scalability and flexibility.
Key Characteristics of Cloud Hosting:
Different solutions and applications are deployed on a virtual cloud network.
Resources are easily scaled according to users' requirements.
Enterprises only pay for resources they are utilizing.
Hosted apps and websites are automated and easily controlled by web portals, APIs, and mobile apps.
Why Cloud Hosting?
Though there are many reasons driving enterprises to shift toward cloud hosting, some of them stand out.
Flexibility: Ccloud hosting can be easily scaled to accommodate seasonal requirements or sudden website traffic spikes.
Pay-as-you-go Model: Unlike traditional hosting models, users only have to pay for the resources they are using on an hourly or monthly basis. This pay-as-you-go setup is a refreshing change from the packaged and flat prices of traditional hosting.
Reliability: No downtime due to hardware failures as apps and websites are hosted on a network of virtual servers.
Security: Traffic moves across different network interfaces which are segregated and completely secure.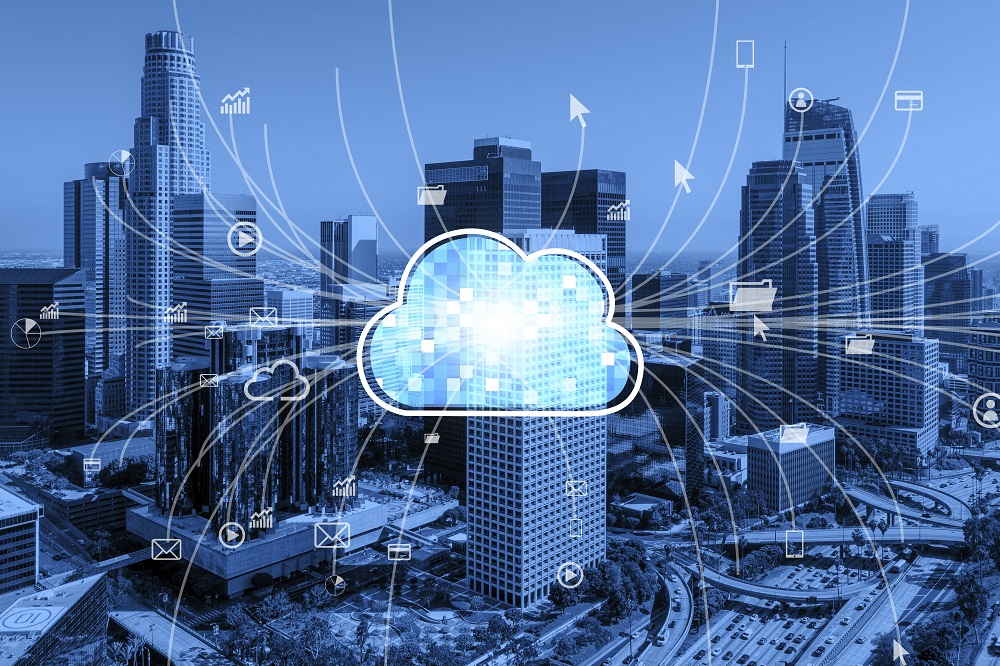 What Does Security Means in Cloud Hosting?
Whenever there is a discussion about cloud hosting services and cloud hosting security, the hesitation lies in the change of technology, not the technology as such. Compared to the traditional server ecosystem,  These files are distributed and stored in different virtual server sites that are connected to physical servers. 
In the context of data security, cloud hosting is way ahead of traditional hosting, thanks to its additional security layers. Initially, physical security measures secured the physical data center from being harmed, hacked, or compromised. The next level includes the security layer on the physical server. Virtual network is protected and isolated from the cloud hosting environment in final layer.
How to Increase Security in Windows/Linux Cloud?
Whether it's Windows or Linux cloud, some basic tips can help in increasing and strengthening data security.
Only install the packages that your business operations need to protect the server's functionality. The higher the number of installed packages, especially from third parties, the more vulnerabilities you are introducing in the system. Keep the number of installed packages to a bare minimum. Periodically uninstall unwanted applications. 
In Linux servers, there are distributions including a 'superuser' known as 'root', having higher administrative permissions. Keeping the root login all the time can pose a security risk and reduce the safety barriers of resources stored on the cloud as hackers can exploit these credentials. For robust server security, it is essential to disable this root login. 
2FA or Two Factor Authentication greatly enhances user access security by laying down the condition of two steps: the initial one being a password and the second one a token before the user can access the server. 2FA is utilized to implement the requirement of an additional credential while logging in to the server. SSH protocol creates a text-based, encrypted connection to the remote server.  Together, they can make the server resistant to almost all kinds of unauthorized attempts to log in. 
Good password hygiene isn't just important to users logging into SaaS applications or personal devices but also for servers. Server administrators also need to ensure that all users are using strong passwords, with the minimum cryptographic strength, and follow regular password change processes to make servers resistant to attacks.
How Managed Service Providers Help in the Cloud Hosting Security?
Not many know this but more than half of small businesses go bankrupt within six months of a cyberattack. These are frightening and would make anyone think of making the data security of their enterprise a priority. However, with core operations taking up the major chunk of time, it is often advisable to outsource such tasks to MSPs. MSPs utilize their expertise to
First, Identify the security status with a rigorous network scan;
are However
Provide recommendations to cover these security loopholes;
Finally, Deploy necessary solutions to ensure enterprise data is secured.
And that's not all! MSP can help you with security compliances, register complaints with regulatory agencies, and assist you in damage control, in case of any attack. By partnering with MSP like WIPL, you don't have to worry about hosting issues or data security anymore!'
Navohosting offers digital infrastructure to our clients. We offer services like Google Workspace, Domain & Hosting, and Website designing. To know more about our services check here.