Google Workspace is Helpful for Banking / Finance also. The primary function of the banking industry is to provide financial services to its customers and lend money to businesses. Customer service is a key aspect of banking and finance institutions. The user data, bank transaction information, and other data are stored in bank servers. However, the use of outdated software poses a security risk. Additionally, hardware maintenance is a financial burden for banks. It is recommended to switch to online storage. Avail the unlimited storage from Google Workspace to save costs and improve efficiency rather than spending on physical storage devices.
Advantages of Google Workspace for banking and finance industry
To efficiently store customer and bank transaction-related data, implement a centralized database for your bank.
With Google Workspace, employees can communicate with customers and colleagues seamlessly, without any friction.
Unlimited mailbox size allows employees to send attachments without worrying about file size.
Cloud file storage is secure and allows for easy data retrieval.
Additionally, the cloud provides flexibility and scalability.
Using Google Workspace productivity tools, onboarding new customers is quick and easy, taking just a few clicks.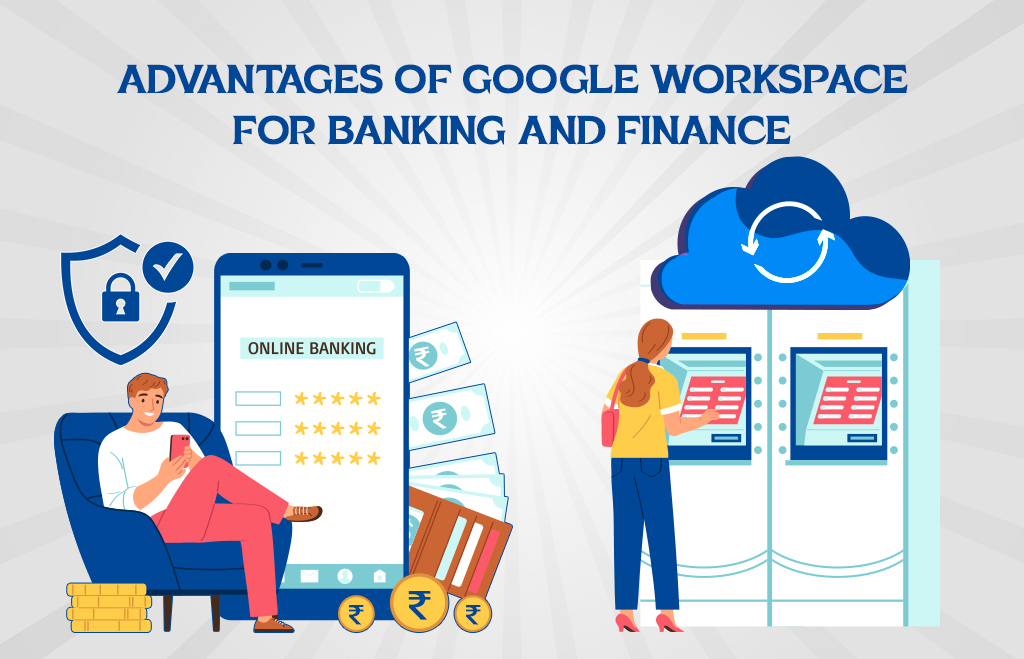 Security features for Banking in Google Workspace
Google Workspace offers end-to-end encryption for all its devices. This encryption helps to prevent spoofing attacks and spam. Google Workspace authenticates outgoing messages using
DKIM
DMARC and
SPF records.
Suspicious emails are automatically filtered, and Google Workspace ensures only legitimate emails reach the end user.
Google Meet applied for a remote video verification process. It helps to serve customers in verifying new customers. It is also perfect for conducting online meetings among employees. Google Workspace makes it possible to replace in-person and telephone meetings with a simple and reliable video conferencing experience.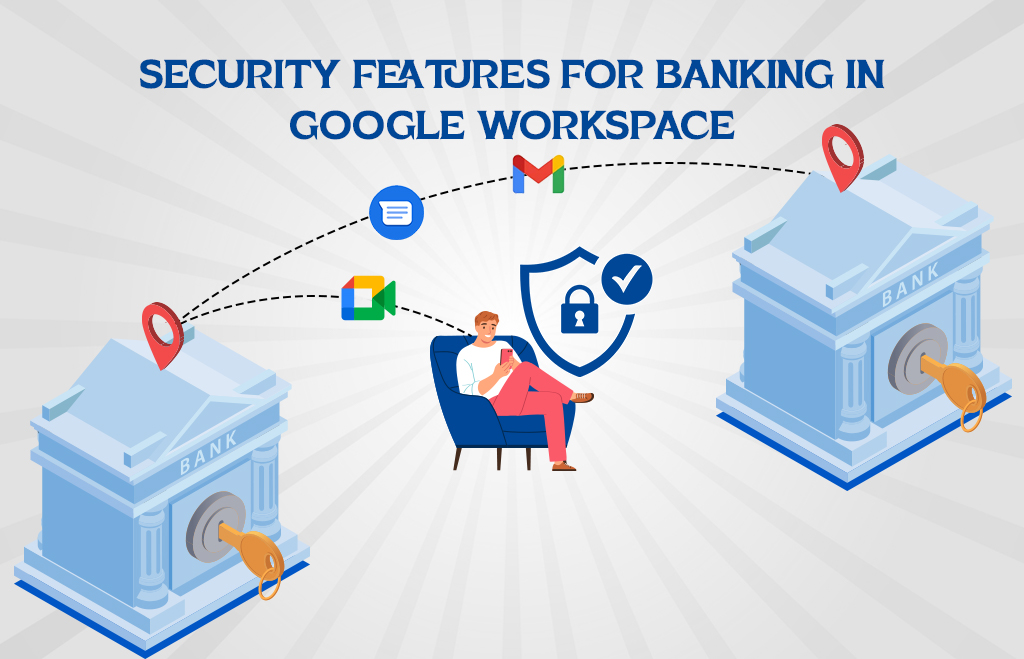 Collaboration Solutions for Banking
Most document collaboration had been limited to email attachments and didn't support multiple authors simultaneously.
Google Workspace platform includes corporate email and multiple enterprise tools that work as a foundation of innovation, driving collaboration and improving productivity.
Google Workspace has eliminated the technical burden of maintaining the servers used to support the bank's environment. Financial institutions reduce the spending on hardware using workspace tools.
Google Forms collects information in interviews with potential clients. Team members in the Business Intelligence area use the information to generate offers for prospective clients, enabling a faster time to market.
Google Workspace improved the frequency of collaboration between the bank's offices.
Adopting Google Workspace has increased customer interaction.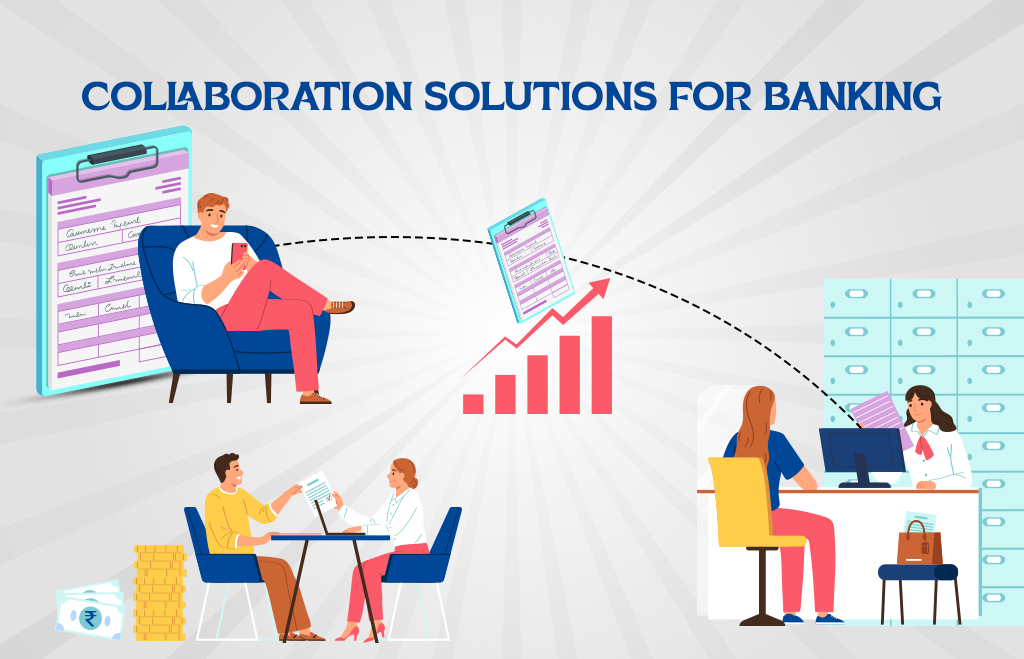 Productivity Solutions for Banking & Finance 
Bank representatives who communicate by email with clients have begun conducting business in Google Meet as needed, providing real-time engagement and assistance.
Multiple people could work on the same presentation while moving between Google Meet, Gmail, and Slides. When the team returned to their home offices, they increased their use of Google Workspace because they saw how it could improve their productivity and connection to another team.
Strategic planning, consolidation, and reporting are now approximately twice as fast using Google Workspace for collaboration.
Business processes optimized with Google Workspace.
Deskless workers can connect remotely at any time without a VPN.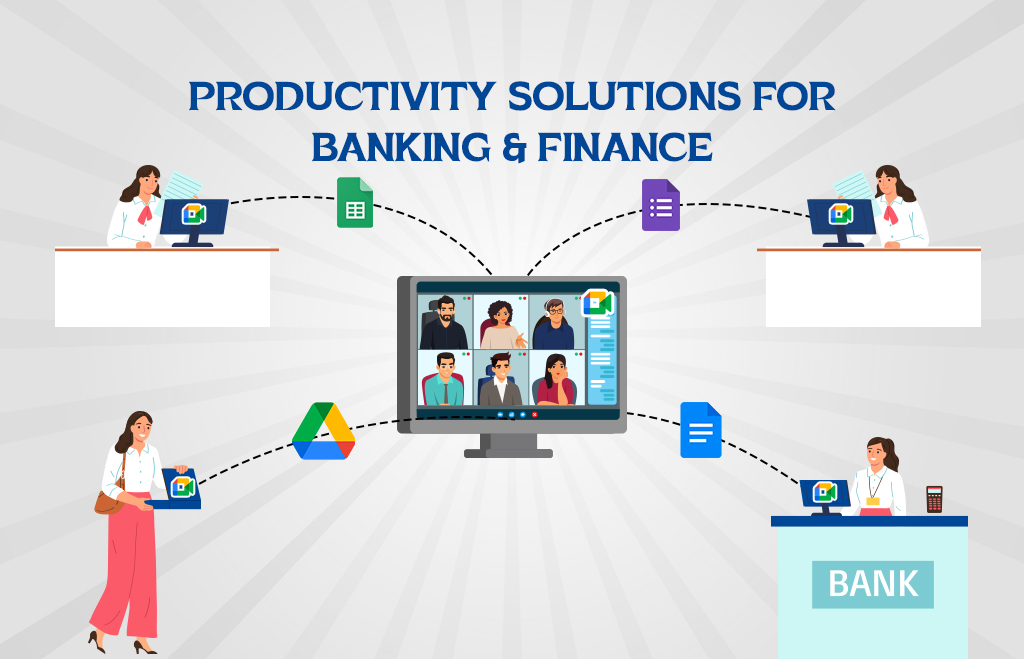 We offer the following services to our clients
Google Workspace
Domain & hosting
Website design & development
Navohosting is one of the premium Google Workspace resellers. Here we offer tech tips and tricks to everyone. Get to know more about how to increase the storage space. If you have any further doubts regarding the service offered by us please check here.