What is Google Workspace (Formerly GSuite)
Google Workspace is an elite cloud based  application which comprises useful professional web apps includes but not limited to   Gmail , Google Docs , Google Sheets, Google Slides  and so on. You can create wonderful documents and visually edit them anywhere.  You can create websites from Google sites and rank them faster in Google search results.
Why Google Workspace not Microsoft 365?
Google is a widely popular and demanded search engine owning many products to its pocket. You can rank your website well in Google while using Google Workspace for Business.  Accordingly, Google has high layer level security to protect your data against spam.
Can You Have Unlimited Storage for Your Office?
As per the statement from Google officials, you can only have 30 GB storage per user. You can either upgrade your plan from Business Starter to Business Standard or contact us to increase the storage limit. Google allows its official resellers to increase the storage limit for its clients. As we are the official reseller of Google Workspace, we can offer you Google Workspace plans from Rs.75/user/month instead of going for Rs.125/user/month .
Google Workspace for Business
Since , Google is known for credibility, it has made businesses to be engaged more productively and efficiently. After buying any of the Google Workspace plans,  you can also buy additional licenses and other apps which are available in the marketplace .
How Can We Help You?
we can provide you technical support like transferring domains, migrating domains and users from other platforms to Google Workspace. We can provide manual user-friendly technical support by 24*7 .
Our Other Services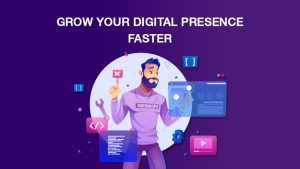 Navohosting is not limited to provide Google Workspace support but also providing Whatsapp automation marketing support, web designing services and domain and hosting services. In a nutshell, we are your one-stop Agency to grow your business digitally faster at the handy price in the market.
Want to go digital? Get connected with us now.