Introduction
Google aka Alphabet,LLC, has earned its fame over the decades amidst the customers and businesses. It has earned a name in Search Engine Domain.  Google , as always stands by its customers, had started to provide productivity tools to the business persons too from the early 2005. 
One of such inclusions is Google Workspace (Formerly called , G Suite) .  It is the combination of cloud applications that includes Google Docs, Google Sheets, Vault and so on. Some of you might think, how Google workspace can increase productivity and sales of larger enterprises. 
The short answer is Yes, it can. And, the long answer is, Google Workspace has customized plans that suit all business needs, whether it is Micro, Small, Macro , or large enterprises. 
In this digital era, you need to organize and manage work digitally in a smooth and effective way. That's where Google Workspace comes in handy for you. 
Once upon a time, the photocopying company called Xerox was used from small companies to larger companies.  And then, it is accustomed to the everyday business needs.  Now, the product of Xerox is seen everywhere. 
Likewise, Google has turned out to be the mainstream mediator for your business of any size. 
Even schools, colleges, universities and in all Education domains. Moreover, Google is always working on producing innovative solutions with customer friendly products. Google Workspace is one such product which can nurture your business very well.
Why Cloud?
You could ask why cloud apps, when you have access to numerous offline apps? Cloud apps can save your time and increase productivity. For example, the auto save to drive feature in Google's  Cloud apps, such as Google Docs, Slides and so on can save your time. 
You don't need to install any software, that can save your data and time securely in the cloud.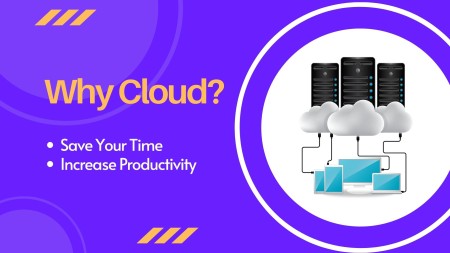 Why Are Google Apps Beneficial for Your Business?
These Google Apps can give you a strong home alike feeling in terms of collaboration, and skyrocket the workflow.  You can customize your Google Workspace Plan for all sizes. 
Moreover, as a reseller of Google Workspace, you will get Technical support such as migration, transfer of domains and so on.
Google Workspace for Team Collaboration
If you use Google Workspace apps, you can communicate with your colleagues , clients instantly in a remote manner too. That's where Google Apps come in handy. Google Drive, Google Meet, and Google chat are the most commonly used cloud applications in the workspace arena. This will improve your team collaboration effectively.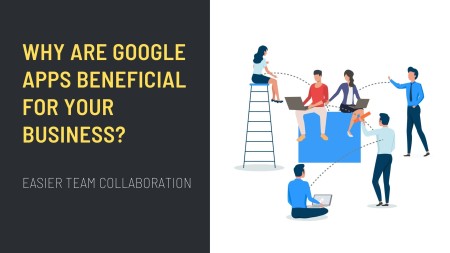 Companies Using Google Workspace
For example, Xero is a company specialized in Accounting and maintaining finances. They use Google Workspace to make invoicing, and track financial expenses effectively.
According to Xero, they use Google Meet a lot in order to communicate with their clients seamlessly. 
On the other hand, a small bootstrapped business called Streetsmart Insurance , has chosen Google workspace when they move their business from offline to online. They said, Google Calendar app is a friend indeed for them in order not to miss out on any meetings. By using Google Workspace, their online income increased by 72%  .  Besides  Google Meet, they feel Google Drive has given them enormous space in order to store Insurance documents safely in the cloud. 
In the case of NGO,  Southern Cross Care is one such NGO, which has seen massive benefits using Google Workspace. 
They feel good to use Google Chat and Google Meet for their effective communication process. 
Why Us ?
We, at Navo Hosting, as an official Google Workspace reseller can offer you plans start from Rs. 75/ user/ month and provide technical support 24*7 to grow your business.