Introduction
Google workspace is a cloud-based productivity applications suite. A Google account is necessary to log in to all the applications. It is used by startups and small-scale and large-scale companies. Business people use the workspace for their office work. Cybercriminals try to access the accounts to steal business information. You have to make some protection for your workspace account. Keep the password safe and also add extra safety to your account. To protect the google workspace account use the 2-step verification. 2-Step Verification Google Workspace Account Security
What are the 2-step verification methods available?
Two-step verification is called two-factor- authentication. It is an extra layer of protection to the account if the password is stolen. There are many methods available for 2-step verification methods and find them below.
Security keys –The most secure method against phishing threats.
Google Prompt – Users receive a sign-in prompt to their device.
Google authenticator/ other verification code generators – Users generate a one-time verification code on a hardware token such as google authenticator.
Backup codes – Users generate backup codes themselves.
Text messages/phone calls – Google sends 2 step-verification codes to mobile devices in a text message or voice call.
How to allow users to turn on 2- step verification?
Step 1: log in to the admin console using admin username and password.
Step 2:Find the Home Menu in the admin console.
Step 3: Go to Security tab in the  console.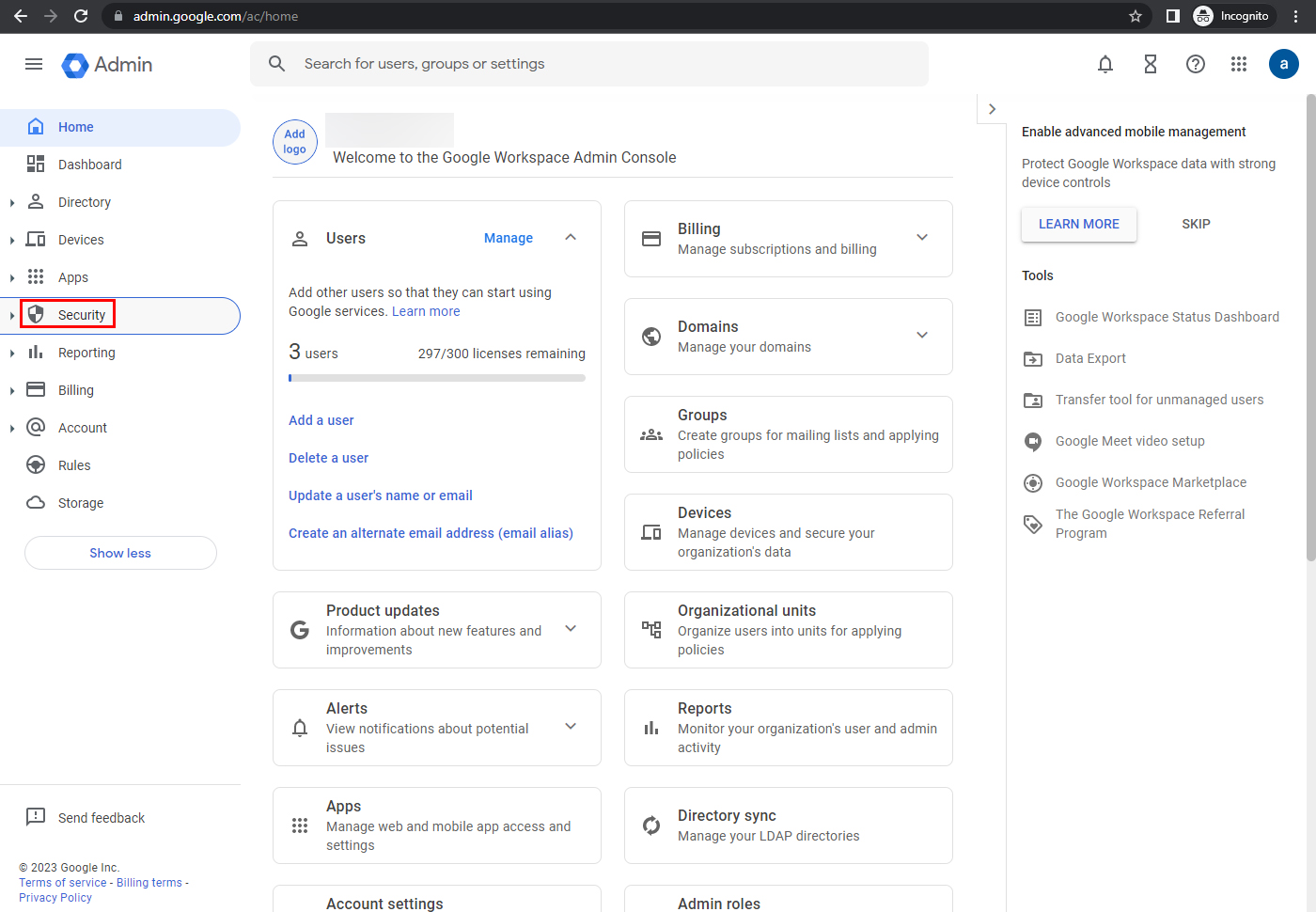 Step 4: Click the Authentication tab in security option.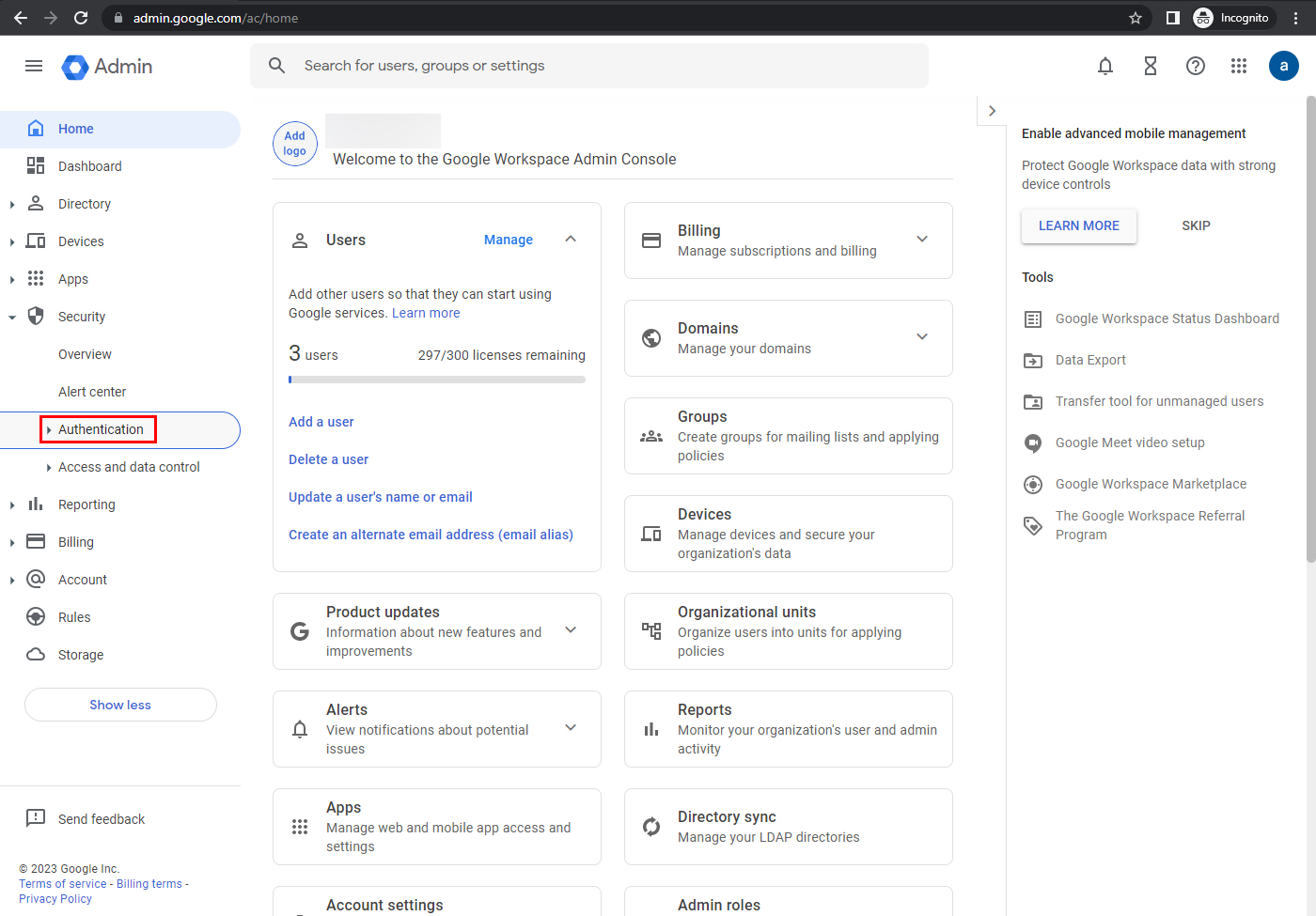 Step 5: Go to 2-step- verification menu in security tab.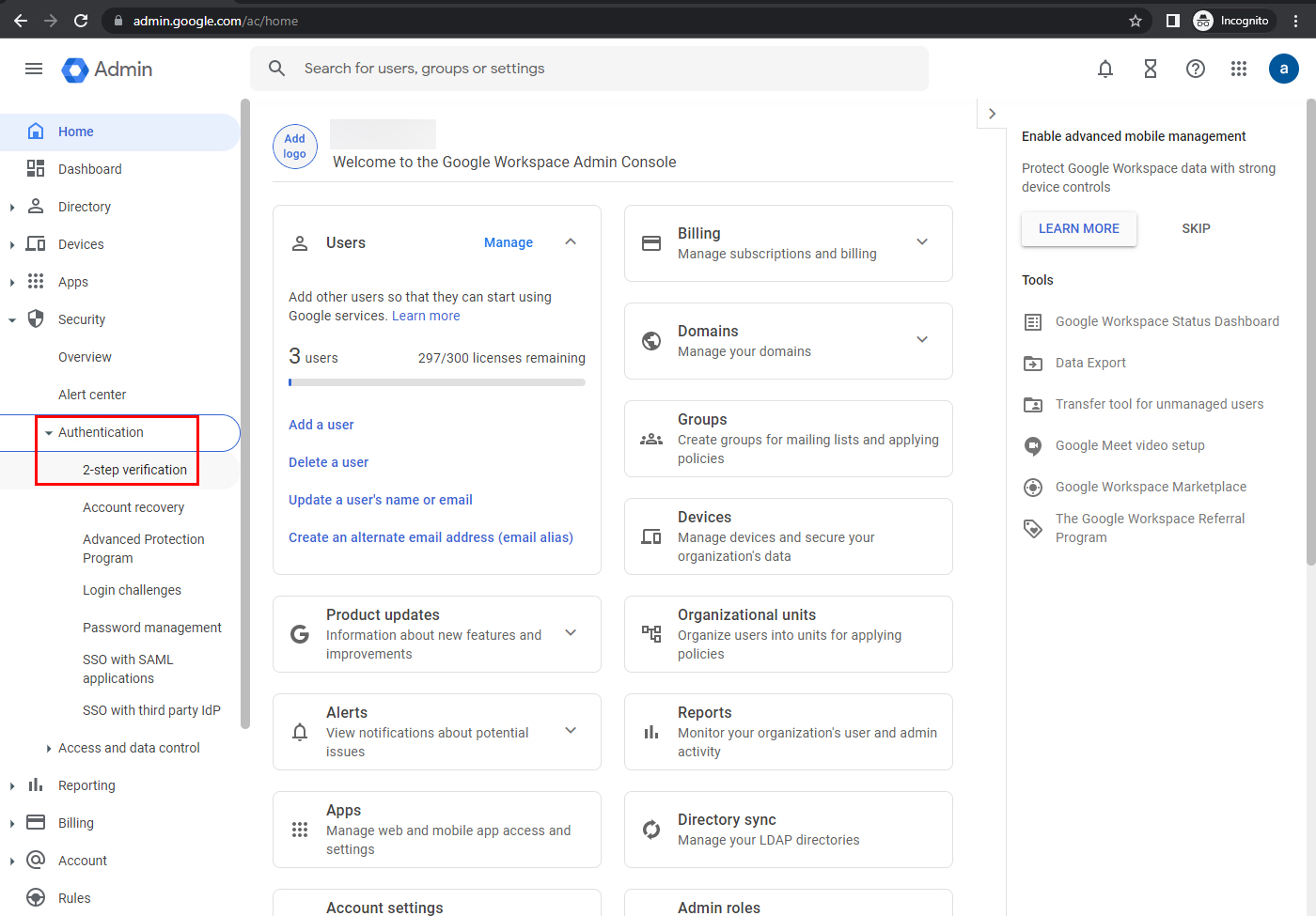 To apply the setting to everyone,
Leave the top organizational unit selected/select a child organizational unit / Configuration group.
(User accounts created before December 2016 have 2-step verification by default)
Step 6: Check the Allow users to turn on the 2-step verification box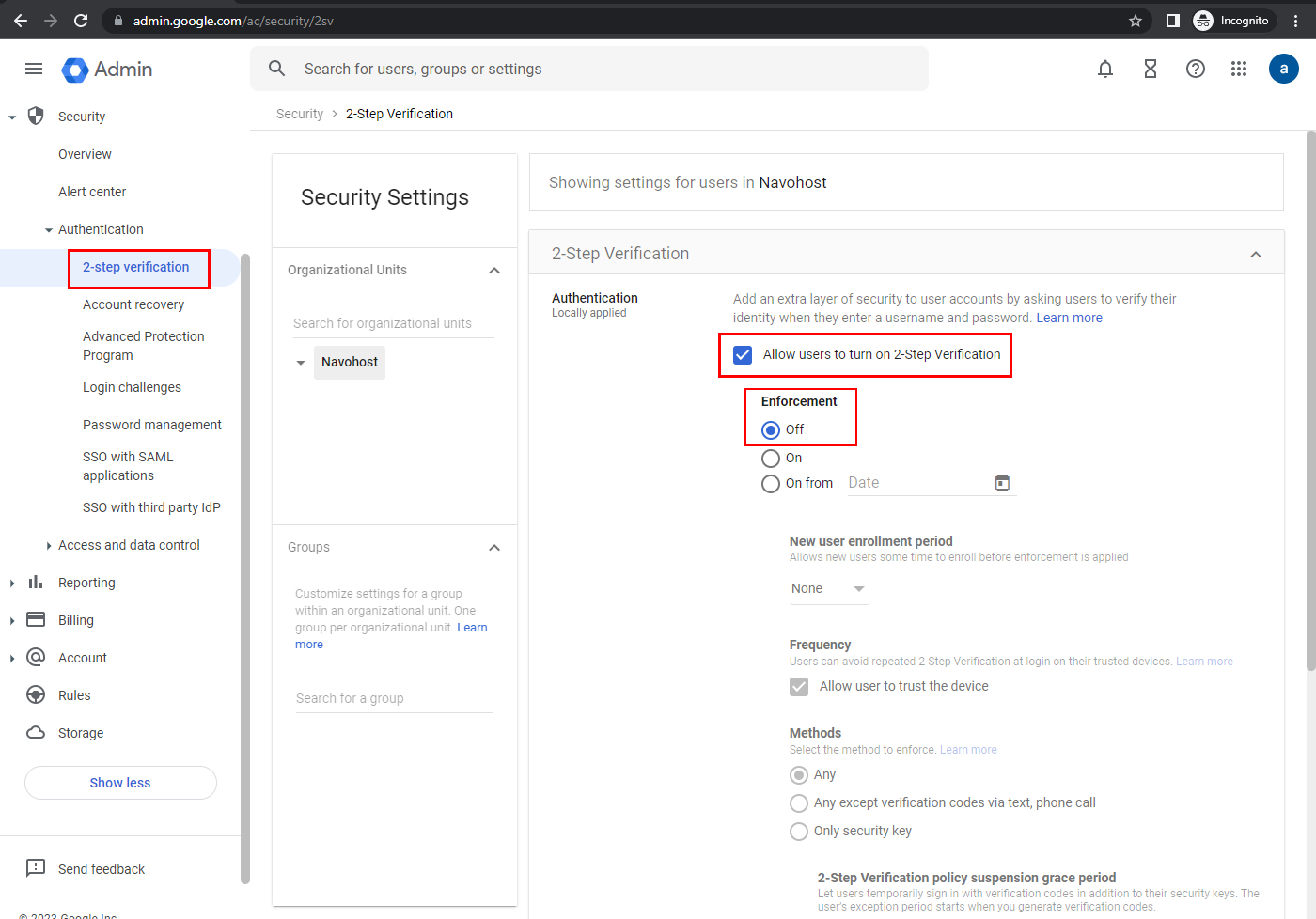 Step 7: Select enforcement >off.
Step 8: Click save option.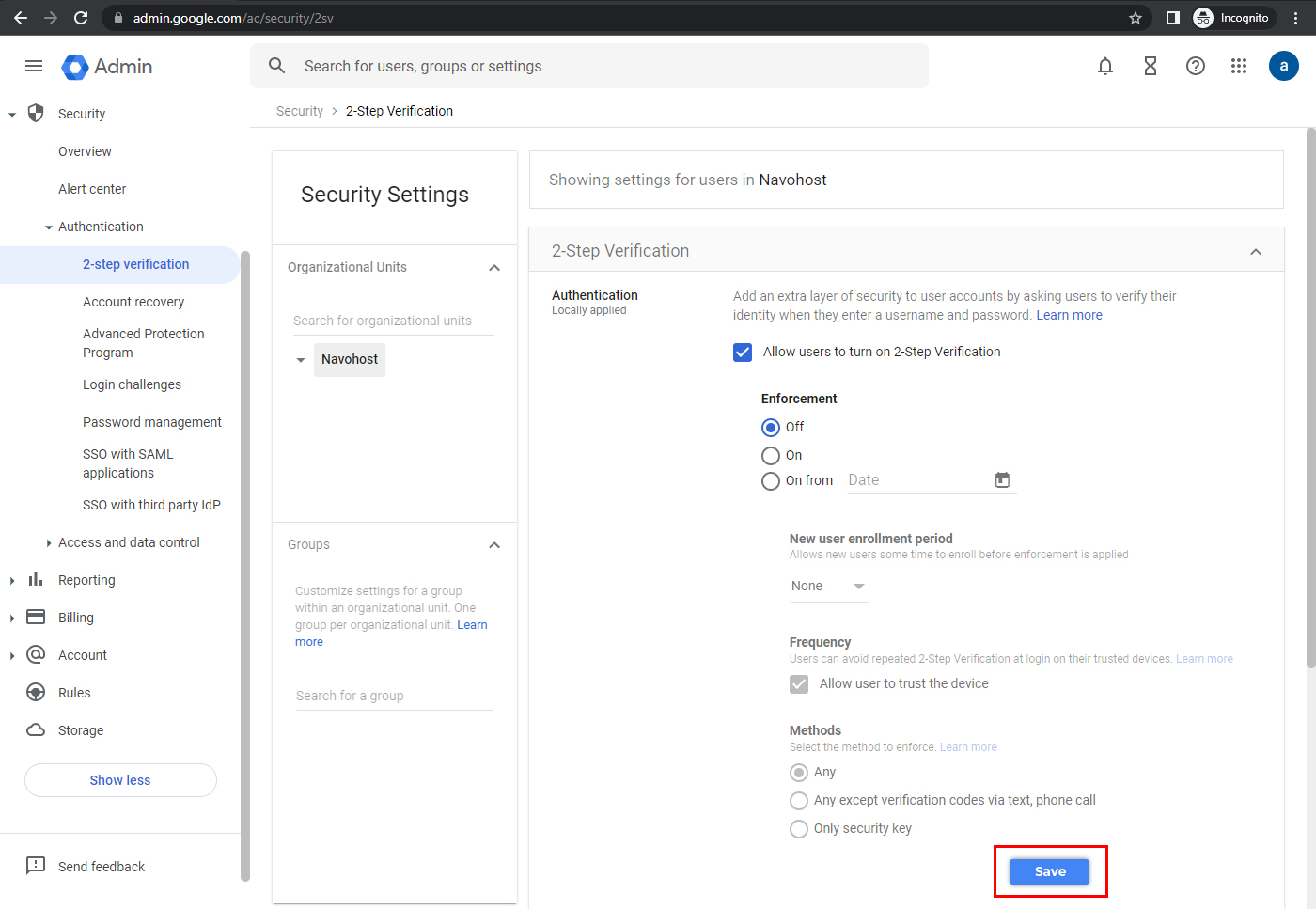 How can the user turn on 2- the step verification?
Google workspace account users can also setup the 2- step verification by themselves. Login to the user account and follow the steps to turn on the 2-step verification.
Step 1: Open your google account with your mail id and password.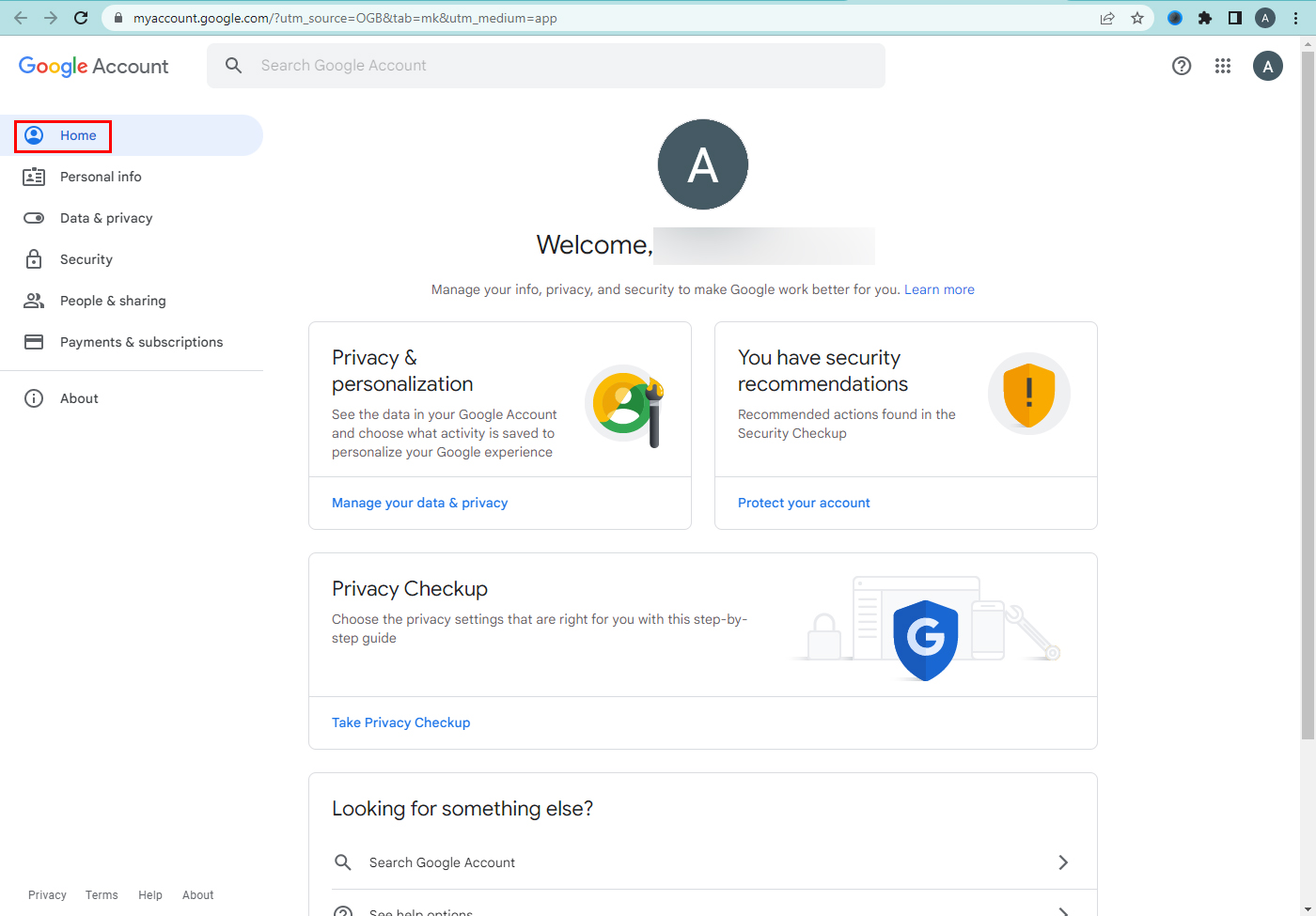 Step 2: Go to the home page.  In the navigational panel, select security option.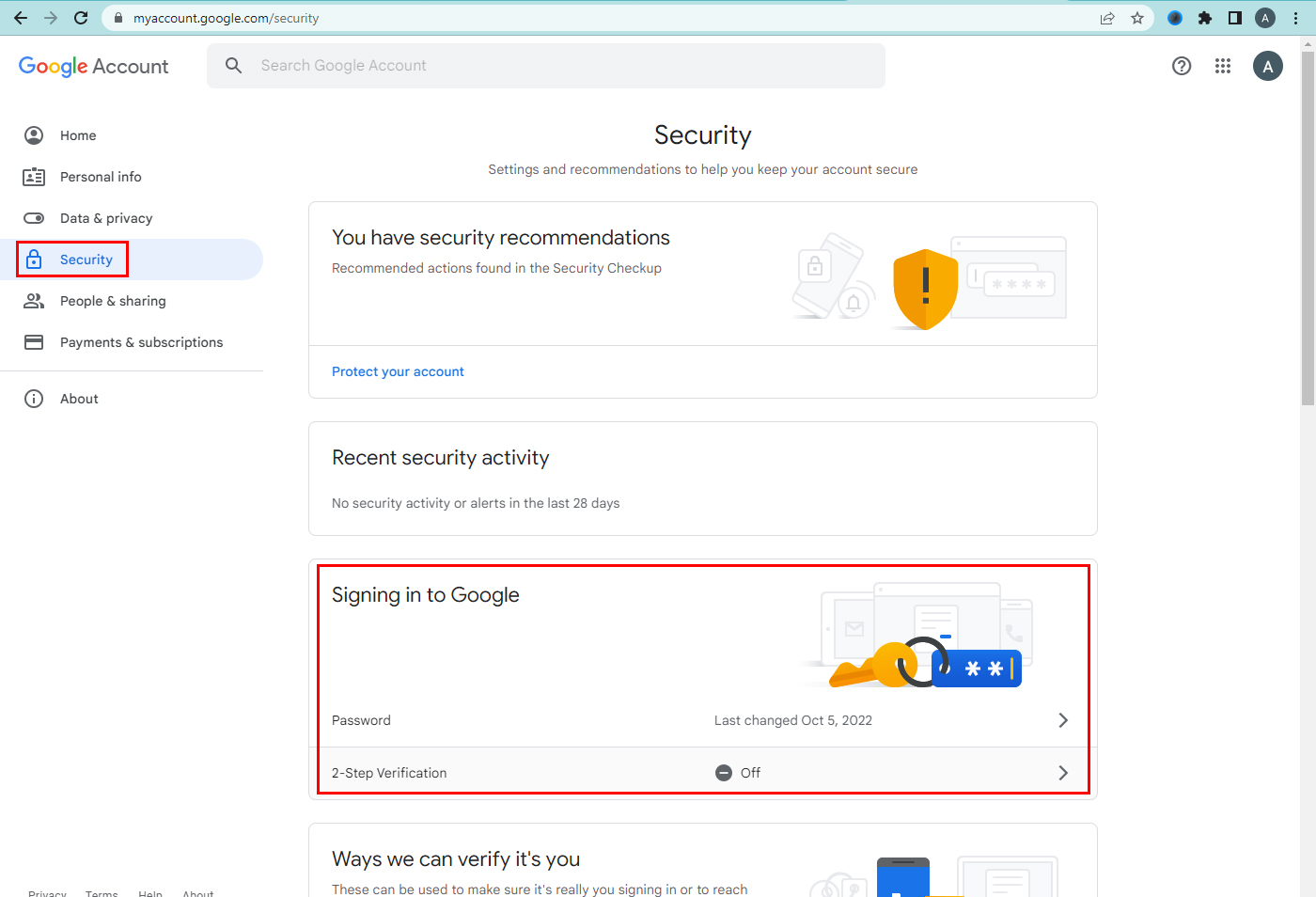 Step 3: Under signing in to Google option select 2- step verification.
Step 4: Click the get started button.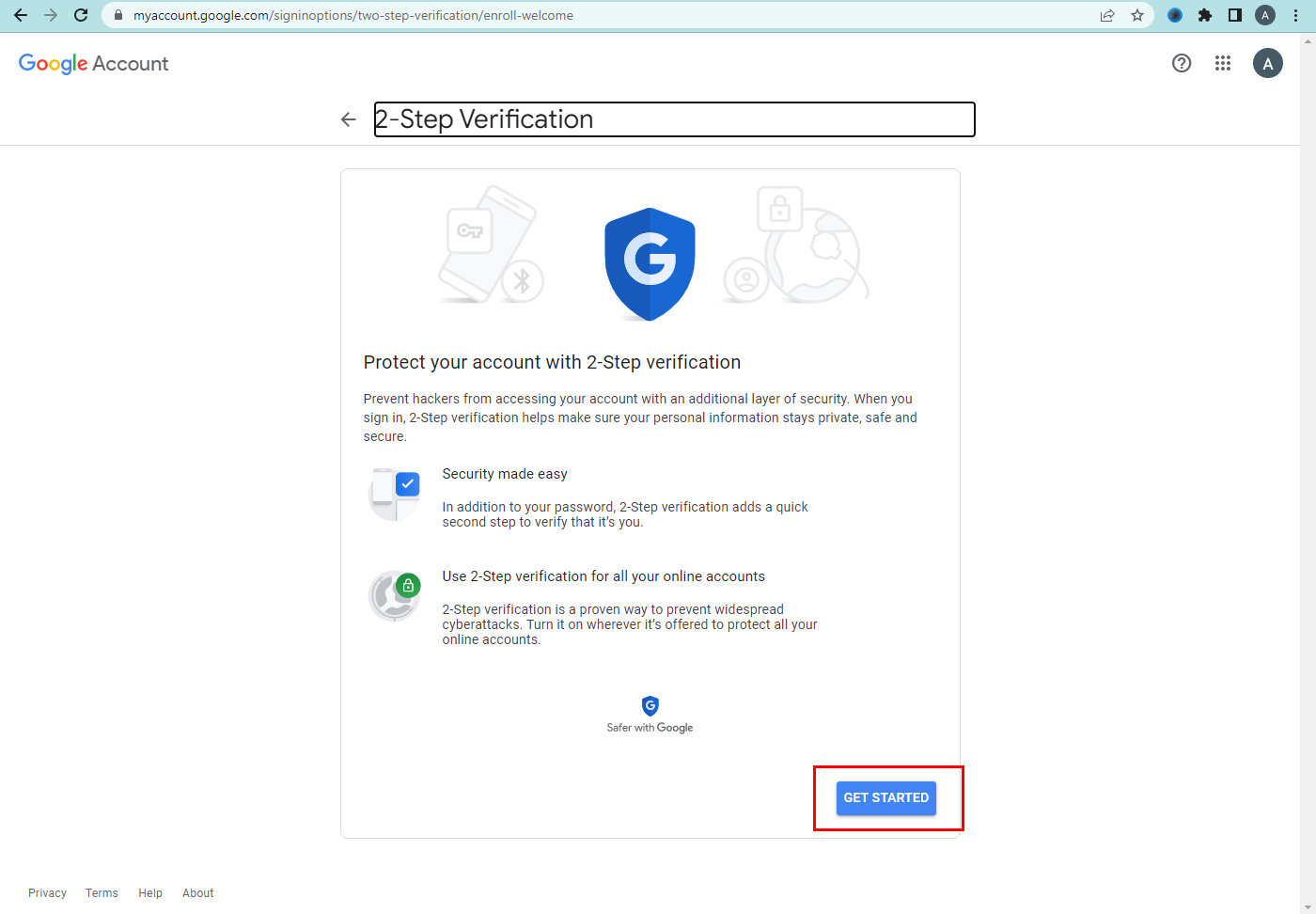 Step 5: Follow the on-screen steps the finish the process.
If you are using an account through your work, school, or another group the above steps might not work. Contact your administrator for help.
Verify the account yourself
After turning on 2-step verification follow the second step to verify yourself. Google asks you to complete some steps. Use google prompts and other verification methods. It is easier to tap a prompt and it is recommended. Google prompts are the push notifications sent to the devices that are signed in to the google account. If you don't want to provide a second verification step each time you sign in, check the box "Don't ask it again on this computer" or "Don't ask it again on this device".
The following services are available with us.
Google workspace

Domain & Web hosting

Website design & development

Bulk SMS 
To know about the google workspace token creation check here. Contact us if you need any support regarding google workspace and read our blog.