Online Business Introduction
Online Business has made a revolution in today's ecosystem. We can see many individual entrepreneurs are booming with the power of the internet. Many YouTube content creators have transformed their lifestyle from creating content to starting up a company.   But, when they build a startup, they require many things to set up massively to build a better employee environment around him/her.  Being an Entrepreneur can give you more flexibility, but on the other hand, you need more expenses. SEO-Friendly
Website and Solopreneur
One of the prominent expenses you need is having a website.  A website is a digital proof of Address of your digital presence. Your website should have an SSL certificate and high-speed web hosting services. Apart from that,  you need to have in-house SEO experts, content writers, graphic designers, web designers, and digital marketers in your company mandatorily. 
Solution for You from Us
You need a seamless web app to collaborate with your team effectively in real-time. That's where Google Workspace comes in handy for you. But, the thing is, you may require heavy budgets to spend on Google Workspace if you want to buy them. But, if you choose us, you can have the same Google-secured Google Workspace.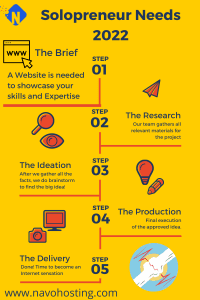 Final Thoughts on Online Business
Moreover, we bring a panacea for your business needs. That means we have met all sorts of digital needs. We can create your website, with high-speed web hosting, WhatsApp automation for marketing services, and web designing services to grow your business online. On the other hand, we have qualified in-house graphic designers. They can make your brand viral on Social Media platforms such as YouTube, Instagram, Sharechat, and so on. 
You can focus more on your team management and building an employee-centric environment for your company. So, what are you waiting for?  Hire us today to grow your business online now.