Google Workspace is a boon to Photographers
Google Workspace is a boon to Photographers. Photography is a profession known for capturing a person's moment. Professional photographers help you to cherish your life moments in digital form. Photographers store their images in the inbuilt memory card. After capturing enough images, photographers make a copy and store it on the computer, hard disk, and CDs. Over the year the photos will occupy more space in the computer. If the computer is damaged, the source image will be lost. So the above storage method is hazardous.  So don't rely on the traditional ways to store the images. The disadvantages of traditional methods are discussed and the solution is to go for cloud storage like Google Workspace.
Disadvantages of traditional storage methods
Traditional cameras store the images on memory cards. Don't rely on memory cards as the memory will be filled soon. You have to transfer it to another device like a PC or Hard drive. Memory cards can be lost because of their size. Storing the images is a good decision but in the long run, the hard drives occupy your office space. Your hard drive becomes corrupt or it gets damaged. Sometimes, a virus attack can wipe all the photos in the hard drive.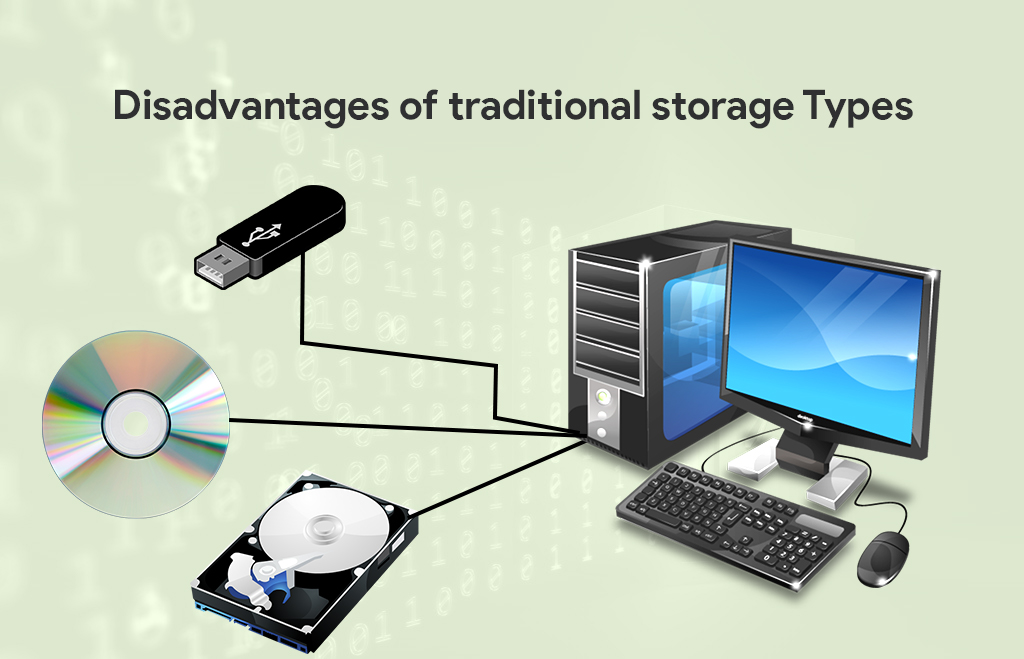 Why did you need to choose the cloud storage option?
Electronic devices are handy if you handle fewer customers. If your customers are high and business is growing, you need an alternate method to store the images safely. One of the solutions is to go for online cloud storage platforms.  Online cloud platforms offer various plans to clients. Based on your need, select the storage plan. No external device is needed to store the images. You need an online account and password to upload the images. There are many advantages present in cloud storage.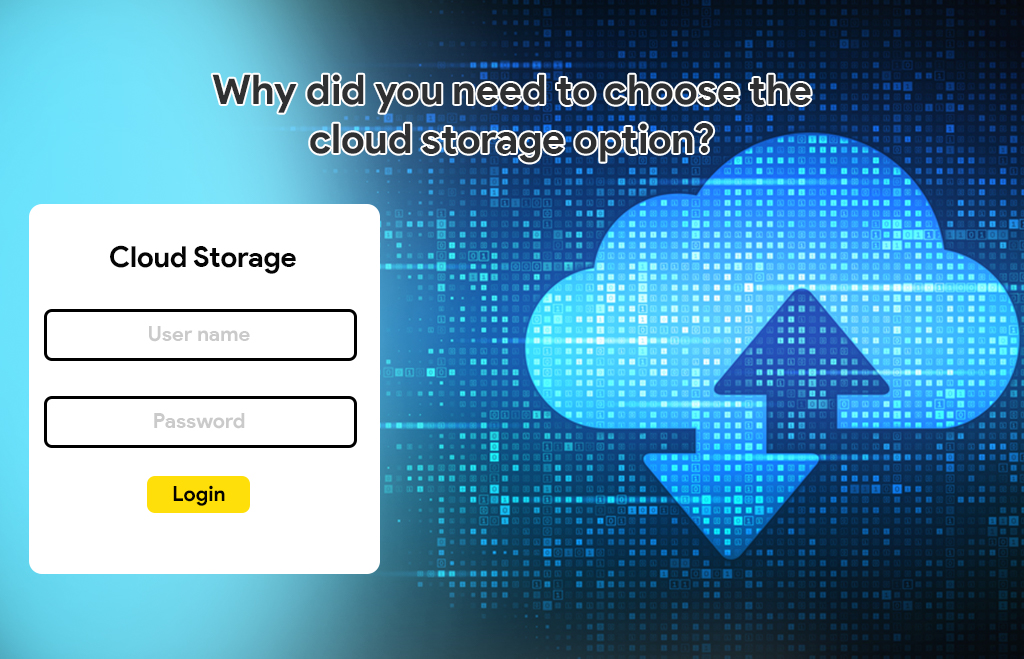 How does Google Workspace help you with storage?
Google Drive is the application service offered by Google to store content online. It is very safe to upload the file on the drive. However, the free version of the drive has space limitations. For your business needs you can subscribe to Google Workspace paid version. It offers more storage options. You can also use Google Photos for uploading and storing images. It is very safe to store images in Google Workspace. Advanced security features are deployed in the Google Workspace. The storage is shared between Google Drive and Google Photos.
|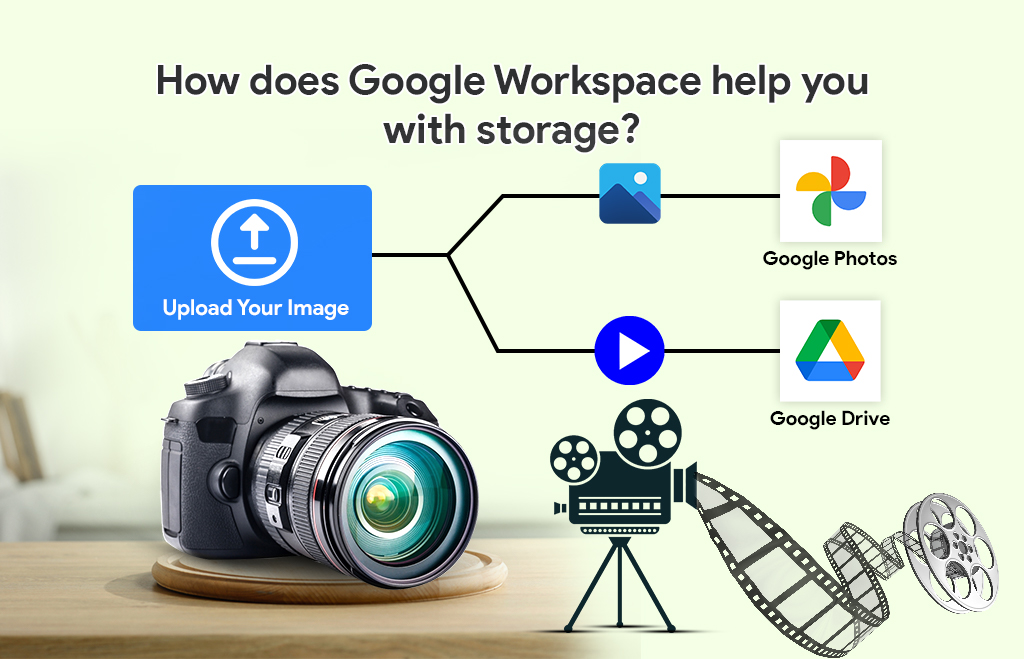 Advantages of Google Workspace
Using Google workspace has many advantages. Get storage based on the needs and plans.
Business starter plan offers 30GB pooled storage.
Business standard plan offers 2TB pooled storage per user.
The Business Plus plan offers 5TB pooled storage per user.
Enterprise plan offer 5TB pooled storage per user** (you can also request more*)
Google Workspace editions have pooled storage.
Google replaces hardware failures.
Automatic backup is available for all users.
Share images from any of the devices.
Select with whom you are sharing the images.
Set expiry date for shared files.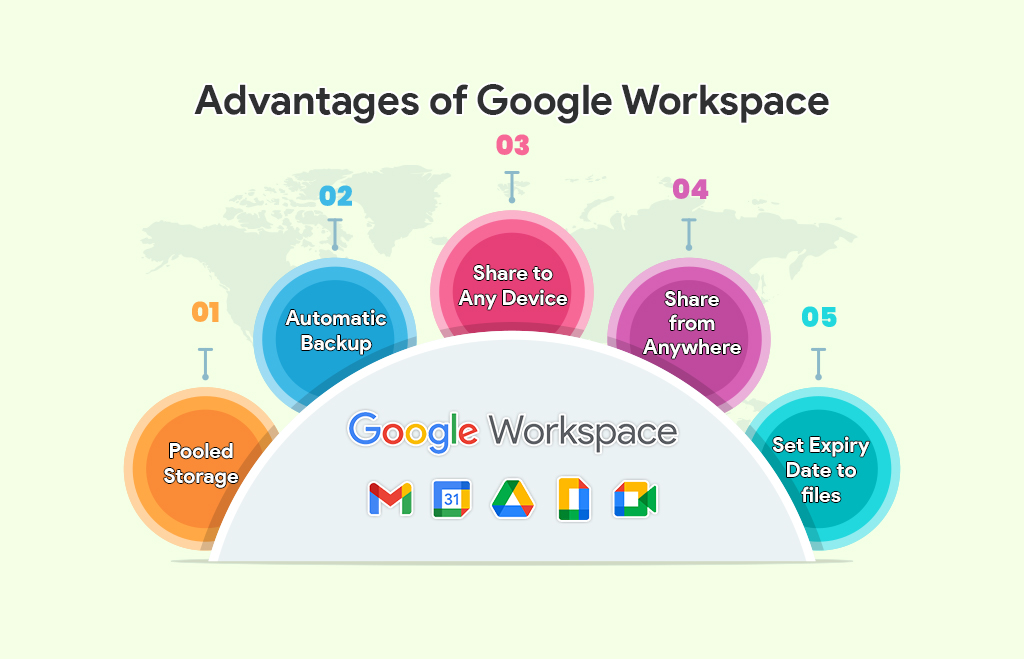 We offer the following services to our clients.
Google workspace
Domain & Web hosting
Web Designing
We are one of the premium resellers of Google Workspace. Photographers can get Google Workspace from us and store your images safely. To know more about Google Workspace and other services check here.